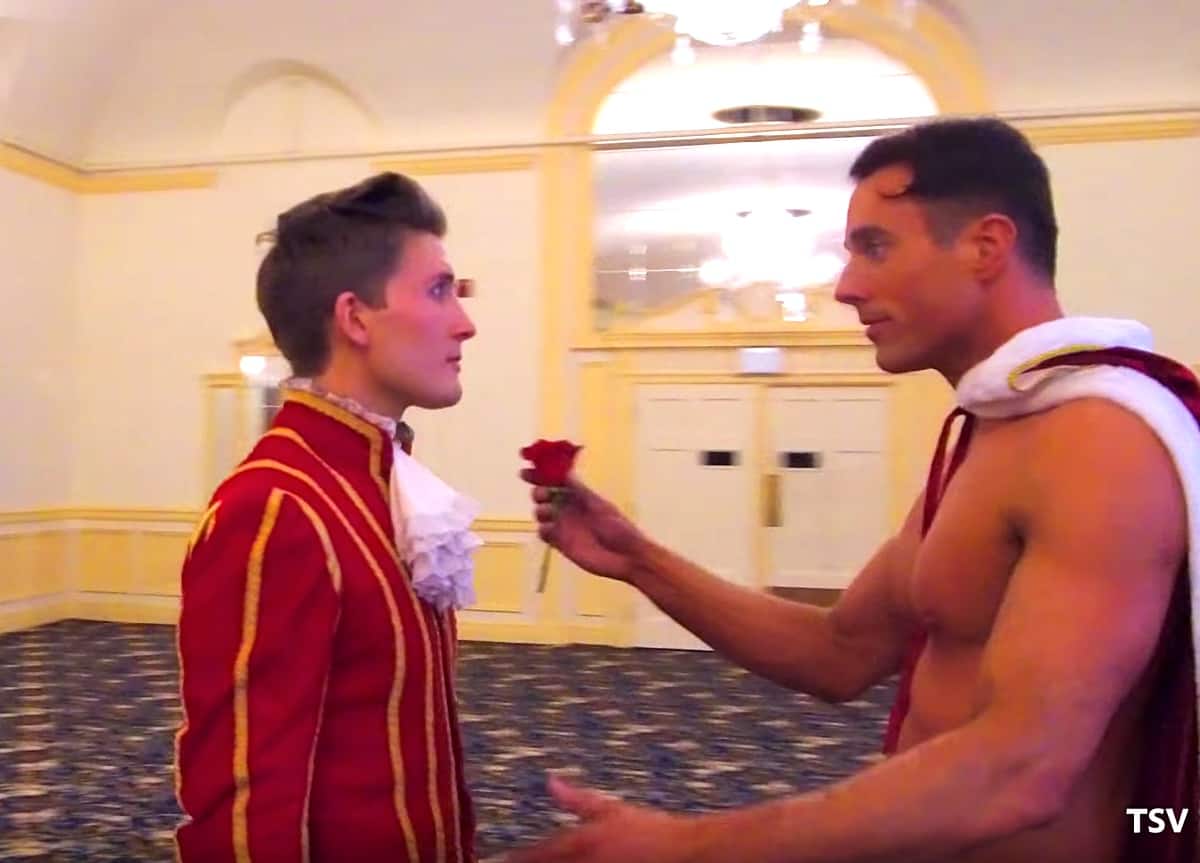 The Shirtless Violinist, who performs pop hits and classic melodies on a string instrument while baring his pecs, gets into "Beast" mode with his latest rendition.
Watch: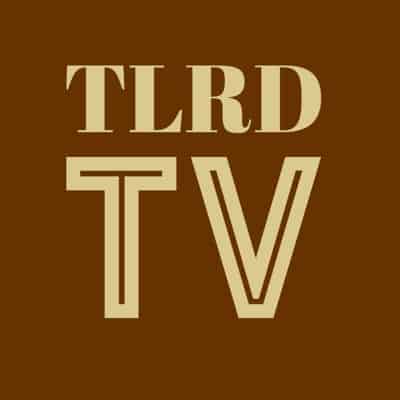 Writes SV:
My version of Beauty and the Beast is a soaring, sweeping musical "retelling" of the classic Disney fairy Tale with an LGBTQ twist. When the young "Bello" happens upon the handsome Shirtless Violinist, he concocts a plan that will surely get the violinist's attention…and perhaps even his heart. But in a world of enchantment, hidden identities, and secret admirers – will the truth reign supreme? Or will love turn out to be a real "drag"?
"It's a tale as old as time."
When I first had the idea to cover 'Beauty and the Beast', I wanted to keep the video fairly simple. I envisioned myself (transformed as the Beast) with a beautiful dancer floating around me in a ballroom. No frills, no story, just a pretty song and some sweeping camera movements. But when the "gay controversy" erupted over the new live action version of the film, it sparked another idea:
What if, instead of a ballroom dancer, I asked a drag queen to perform with me?
While I was having a hard time finding a movie makeup artist who would render me as the Beast within my video's budget, I attended a local gay club that held a weekly drag show, intent on discovering my "Belle." I met with a few excellent candidates but none that truly captured the look and feeling I was picturing in my mind…
It was at that point my boyfriend (and director), Paul, turned to me and said,
"What the hell, why don't I just play Belle??"
From there we began to develop the underlying love story: Rather than focusing on the Prince's transformation from a beast, our version would 'flip the script' and portray Belle's metamorphosis.
Voila! A music video was born!
Thank you to my dear, sweet Paul for finally joining me in a video!! Who would have thought it would happen like this?? It was his very first time performing in drag and I have to say, I thought he was pretty damn good. (And cute, too!) A big thanks to the talented Isaac Meyers for making the makeup transformation possible.
We had a ton of fun creating this musical tribute to Beauty and the Beast, and I'm fairly certain it won't be the last time we set foot in the magical world of Disney. With a twist of course!