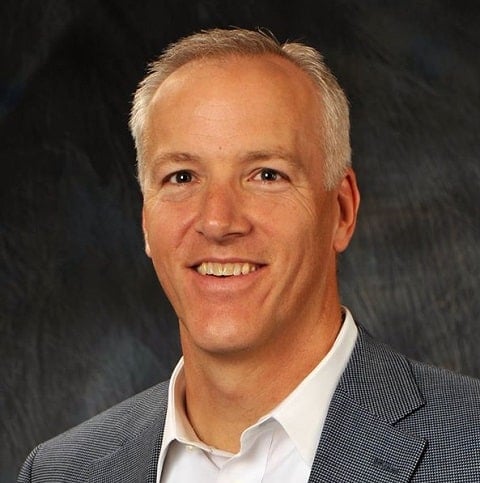 Texas lawmakers are to debate a bill that would allow faith-based adoption agencies to reject applications from gay, Jewish, Muslim and interfaith couples.
While five other states have passed similar laws that supposedly aim to protect faith-based agencies, the Texas bill – which could also allow lead to discrimination against single people – also extends to state-funded agencies.
#HB3859 bans NO ONE. Allows and encourages all people to participate in helping foster kids.See my FB post for more: https://t.co/pUN61QfEcZ

— James Frank (@RepJamesFrank) May 7, 2017
The bill's sponsor, GOP Rep. James Frank (above), said it is designed to address the state's foster care crisis by making "reasonable accommodations so everyone can participate in the system."
However, opponents have argued that it amounts to state-sponsored discrimination.
Catherine Oakley, senior legislative counsel for the Human Rights Campaign, told CBS News:
"This would allow adoption agencies to turn away qualified, loving parents who are perhaps perfect in every way because the agency has a difference in religious belief. This goes against the best interest of the child. As a governmental entity, Texas is bound to treat people equally under the law. This is a violation of equal protection under the law."
Suzanne Bryant, an adoption attorney working with LGBT clients, added that the law could also require children in the foster care system to comply with an agency's faith-based requirements, which could include conversion therapy.
More than 100 children died in Texas child protective services last year, when a judge had already ruled that the system violated youngsters' constitutional rights by leaving them more troubled when they left the system than when they entered it. The Republican governor, Greg Abbott, made fixing foster care an "emergency" priority and the state legislature has increased funding while backing a number of major changes.
Frank said most adoptions happened through the state's child protective services, which would not be subject to the religious freedom mandate, though outside agencies that receive state funding would be. He said his bill "codifies" the choices adoption agencies were already making as they selected parents.
"My guess is if you have an LGBT agency they're going to pick an LGBT family, and if you have a Baptist agency they may be more likely to pick a Baptist family," Frank said. "They're free to do that and should be free to do that."
Frank's proposal is just one of 24 pending bills in Texas that activists say could encourage discrimination.
(Image via Facebook)