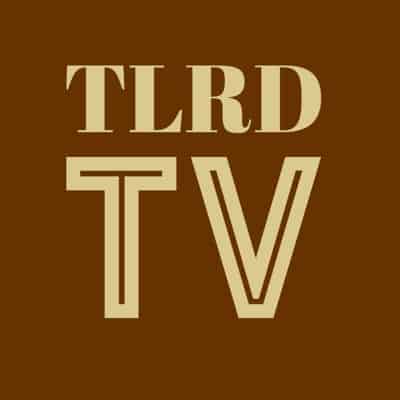 Hollis Bulleit, the lesbian daughter of Tom Bulleit, the founder of Bulleit Bourbon, says her family, the company, and its parent company Diageo have cut her and her partner Cher off from the family business and shunned them from family events because they're homophobic.
In 2010, TastingPanelMag.com reported that Hollis was "the Global Ambassador for Bulleit Bourbon." But that's apparently no more. A video (above) from 2013 shows Hollis talking about the brand for The Alcohol Professor YouTube channel.
Wrote Bulleit on Facebook:
On December 23, 2016 on holiday's eve, I could never have imagined that I would get an email telling me that I was no longer working for Bulleit or representing the brand. One would assume that after relocating across the country to be closer to both of our distilleries that my partnerships were in good standing and that my efforts would be acknowledged.
As a result I was unable to attend the grand opening of the Bulleit Distilling Company. I have proven myself to be a responsible asset to the brand for over a decade and many people who attended the opening did not work directly or indirectly for the distillery. Therefore, the only time I have set foot on the distillery grounds is this photo at the Ground breaking in 2014 (which I was invited to last minute as an afterthought, and no invitation was extended to Cher).
I have not seen the Bulleit Distillery since (during construction or as a finished distillery). Which would not have existed without my tireless travel, or my 5 relocations in less than 10 years to urban areas to promote the brand. My family does not pay my bills, I do not benefit from the royalty sales that I help accrue; Cher and I have taken a vacation bi-annually or less. We have sacrificed. On the day of the opening I sent a gift to the Bulleit household to honor their achievement. I did not receive a single thank you or phone call from one person who was in town for the festivities (including family or former co-workers).
I did not receive a special commemorative bottle. I sat and watched my beloved cry for one of the rare times in our decade long partnership when she saw photos of my stepbrother's girlfriend (who seems like a lovely person) of less than a year who had a printed sign and assigned seat. Cher had nothing. We were erased and no one lifted a finger. To this day I have no footprint to my name, no commemorative brick, not even a proper going away party. This seems highly unfair, but also like bad business. For the years of free artwork I gave and made from my heart, this has been a heartless and unnecessarily punitive ending that has continued well past December of 2016.
Bulleit later clarified some of her remarks in a lengthy Facebook post:
Since Cher and I have been together she has been excluded from "the family business" from the start; yet Tom's second wife and all of my stepbrother's girlfriends were included in photos, event invites, and press. Even though my work events were FAMILY WORK events both parties played that to their advantage when it came to the exclusion of my family – Cher – by acting as if I was a single ambassador and not a family member.
In the course of ten years Cher and I spent less than three weeks time in the company of the Bulleit family.
I was forced to deflect questions about my family at work events which put me in a horrible position not of my making; either through assumptions, omissions, or direct advice. The family went for years without seeing each other in private or public; we barely spoke on the phone, or exchanged emails. For example, when my step-grandmother passed I got a text. In 2008, I was asked to come home for Christmas; yet Cher was not invited. The only holiday that we attended was Thanksgiving in 2016, and then we were promptly uninvited via text from the following core family Christmas.
And because family was business and intertwined with a global corporation, I find it odd that I did not benefit from the departments and safeguards that are put into place to either intervene or provide mediation or educational diversity training as would be the expected protocol for employees in this type of situation.
In light of my experience, I do not understand how the company I worked for is on many of the top 10/ 50/ 100 "best places" for LGBTQIA employees to work.
I'm sick of hearing stories from sales reps that I am not working because of problems I have with my family, and hearing the opposite from friends of the family who blame Diageo for the fact that I am not working. If these parties wanted to make this situation work I was ready to sign in June of 2016. Therefore, I can easily deduce that the "problems" were only excuses. After ten years of experience, one could conclude that no one knew what to do with a non-straight woman besides ignore me and reap the benefits of my relationships and sales.
Shortly after coming out the closet a decade ago not one family photo has been taken of me (or with me and Cher) with the core Bulleit family. Many events took place at the Bulleit family home with Diageo employees and no one ever said a word about what was obviously missing from photographs or the events (Cher and I).
For the past decade, I have held these secrets; which have only served to exacerbate my suffering. The times I asked for help I did not receive it and soon thereafter I was out of a job. No one should have to make these choices. I gave my life to my family and my brand but I also was expected to give up my dignity. The psychological effects of this erasure and these unfair and unjust pressures have had negative affects on my well being.
The phrase "blood is thicker than water" simply makes no sense to me anymore. Writing about these facts is like choking on thick hot blood.
We tell ourselves now that gay marriage is legal and that everything is okay. Everything is not okay. Everything is far from okay. Our president just tried to impose a transgender military ban – wake up. Unfortunately people know the "right" things to say, but they do not believe them – it translates to hidden homophobia, transphobia, and racism.
I should never have been put in a position to hide my family's homophobia or my company's complacency in order to keep my job. I did nothing wrong. I have nothing to be ashamed of. But the punishments, the silent treatments, and the threats continue. When you chose to be silent in the face of this type of behavior you are not being well mannered. You are choosing to hide because you can and you are protecting yourself. Which on a personal level leaves people like me isolated, powerless, and vulnerable to powerful institutions.
Hollis also says, in a third Facebook post, that her personal "Hollis Bulleit" brand, which she trademarked, is now useless, and the public persona she has been crafting for a decade is as well.
She writes, in part:
My name has been taken from me along with my persona that I worked on for a decade. My sense of loss is incredible and it is very hard to be positive about how better things will come when this knowledge I have just outlined for you is fully digested. I do not think people understand the extent that I have been possibly black balled and ostracized and that I have to completely start anew. I also want to state that I will never tell anyone how to receive what I have written or how to act. I am risking everything by writing these posts and it is only my responsibility to tell my truth to the best factual and detached degree that I can – as a journalist would approach a situation.
In a fourth Facebook post, which you can read below, Hollis responds to the reaction since her story was put out there.
Hollis Bulleit's four Facebook posts:
From Hollis's bio on her personal website:
Hollis is well known for her career in the bourbon industry. 25 years ago Hollis was inspired by the Absolut Vodka™ campaign and their commitment to the arts and the LGBTQIA community.  The original concept of her namesake bourbon was her conception. She worked in many capacities in the whiskey industry to get the brand up and running; as an expert sales educator, on innovation teams, in directorship roles, spearheading publicity & marketing campaigns, event planning (over 115 events in less than five years), and co-branding the whiskey portfolio and singlehandedly branding herself as a character within the whiskey sphere.
Here's a video in which Hollis and her father talk about Bulleit Rye and Bulleit Bourbon.