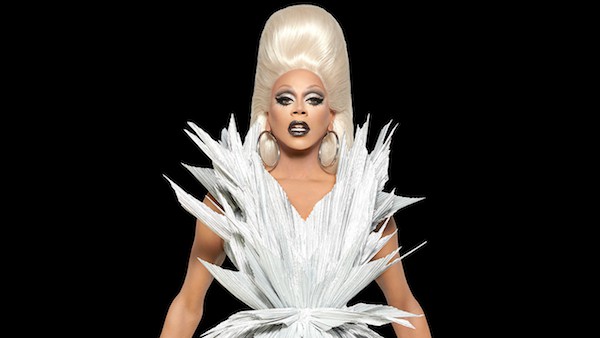 Check out our weekly guide to TV this week, and make sure you're catching the big premieres, crucial episodes and the stuff you won't admit you watch when no one's looking.
https://www.youtube.com/watch?v=s06oSJ_Q0yI
The further this season of American Horror Story gets from its "real life" political inspiration, the better it gets. Now that the titular cult is getting fleshed out (along with a little flesh from Colton Haynes and Billy Eichner), we're hooked. Call it the reverse Ryan Murphy effect. Instead of spiraling further off the rails the longer it goes on, this season is actually getting better each week. There's still plenty of time for it to stink, but we'll be tuning in to this week's ep Tuesday at 10 p.m. Eastern on FX.
https://www.youtube.com/watch?v=kapkQ-Xq-js
Now that this season's villains have been properly dealt with, we're left with a pretty nice set of remaining designers on Project Runway. Find out who makes it work and who says auf wiedersehen next Thursday at 9 p.m. Eastern on Lifetime.
The time has come to see which former queens will be back to lipsync for the crown on RuPaul's Drag Race All Stars: Exclusive Queen Ruveal Friday at 8 p.m. Eastern on Vh1. Get ready to gag when Mama Ru spills all the T on the upcoming cast.
https://www.youtube.com/watch?v=NdzK6Iw94Kg
This Saturday Showtime offers a glimpse at the life and career of the late pop sensation George Michael. In a film overseen and narrated by its subject before his death, George Michael: Freedom reviews the former Wham! singer's rise to fame and personal struggles. Watch it with your father figure Saturday at 9 p.m. Eastern.
https://www.youtube.com/watch?v=3l82kiUvnKM
To be honest, last season of The Walking Dead was a slog, but it's still one of the biggest shows on TV. The apocalyptic zombie nightmare continues with season eight, premiering Sunday at 9 p.m. Eastern on AMC.
What are you watching this week on TV?