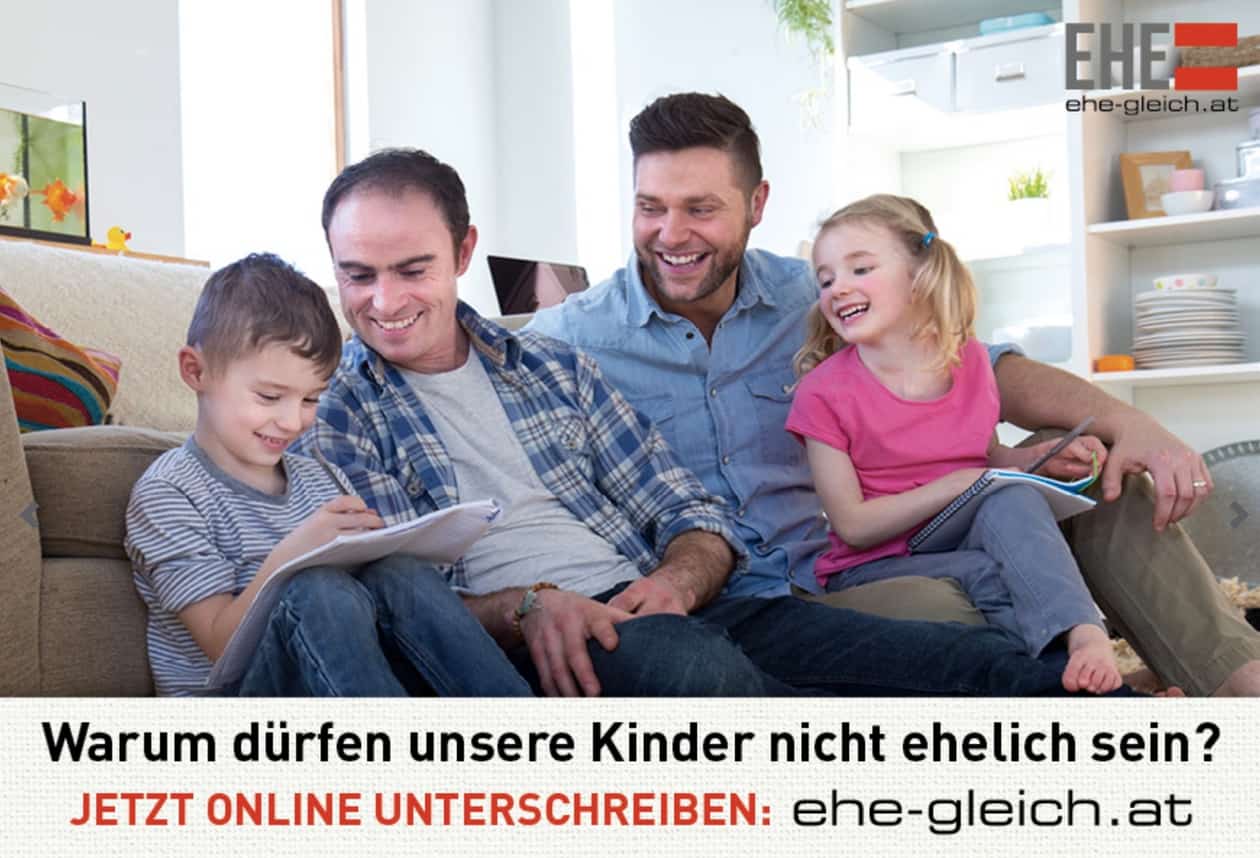 Austria's Constitutional Court has made a preliminary determination that differentiating between same-sex and opposite couples with respect to marriage is an "inadmissible discrimination" and stigmatizes children as illegitimate and families as second-class families.
The court was examining a case brought by Helmut Graupner on behalf of five children and their same-sex parents(see "Five children for marriage" at www.ehe-gleich.at ).It said this would be the case even if registered partnerships and marriage were made legally "absolutely identical."
The court initiated proceedings to delete the words "of different sex" from the Austrian Civil Code's marriage law and proceedings to terminate the registered-partnership law.
The government now has some weeks to respond to the determinations, according to Graupner. "The final judgment of the CCt is expected for December, so that same-gender couples could be allowed to marry in Austria from January 2018."
So far no European court has ruled against a marriage ban in favor of same-sex couples, according to Graupner. Austria would be the first.