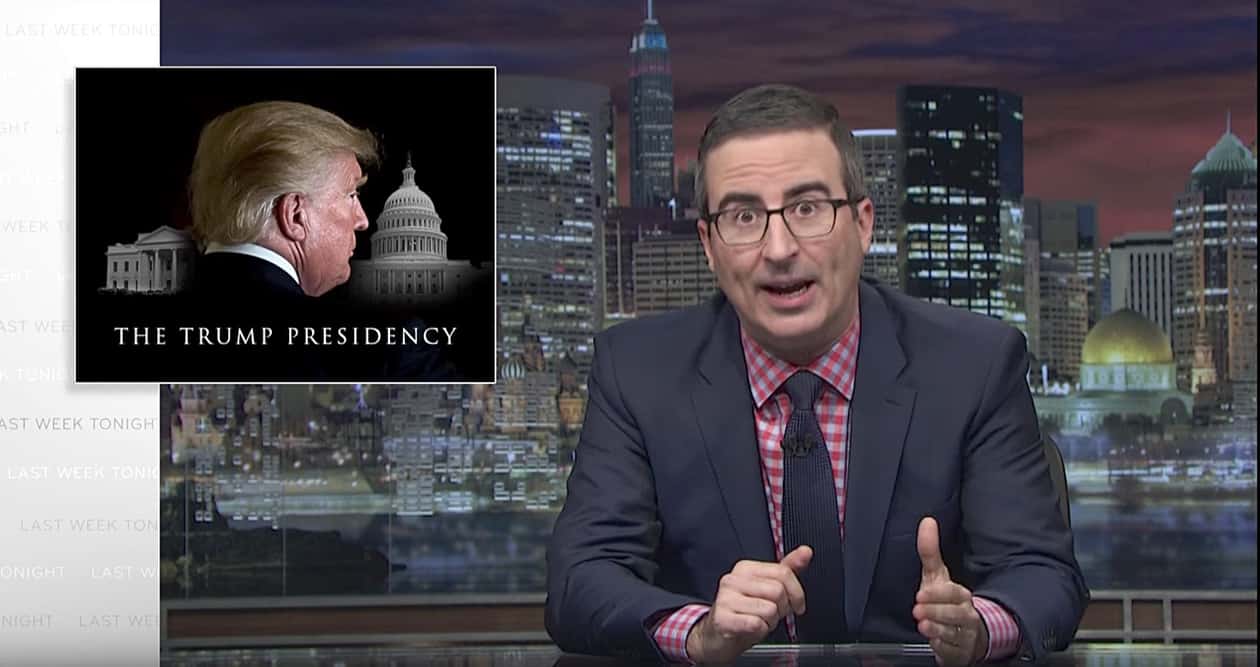 John Oliver reviewed the damaging Trump presidency one year in and identified three key techniques he uses to insulate himself from criticism and consequence which we should learn and call out.
Delegitimizing the Media
Trump has pushed the idea of "fake news" to the point where he recently took credit for inventing the term.
Quipped Oliver: "He just took credit for inventing the term 'fake news,' which, for the record, he did not, meaning what he just said was fake fake-news news."
Whataboutism
Whataboutism is "the process of changing the subject to someone else's perceived wrongdoing" such as in the Charlottesville Neo-Nazi demonstrations when Trump tried to make it about the people protesting the white supremacists.
Said Oliver:
"A Nazi killing someone with a car is so heinous, any other issues that might be up for debate, under any other circumstances, kind of have to wait their turn. You can be wearing Crocs with socks, but if you're using those socked Crocs to kick Hitler in the balls, do you know what? I'm suddenly not so f**king focused on the footwear."
Trolling
Trump may be the greatest troll on the internet, a fact he sees as a great compliment.
https://twitter.com/realDonaldTrump/status/326970029461614594?ref_src=twsrc%5Etfw&ref_url=http%3A%2F%2Fwww.newsweek.com%2Fhow-donald-trump-destroying-america-three-easy-steps-according-john-oliver-709212
Oliver reminded him it's not a compliment: "Sometimes, when you do something that makes a lot of people mad, it's because you're a dick."
Oliver concluded:
"We should train ourselves to identify these techniques because their sole end point is the erosion of our ability to decide what's important, have an honest debate, and hold one another accountable. That erosion can be so gradual that it can be difficult to spot."
Watch: