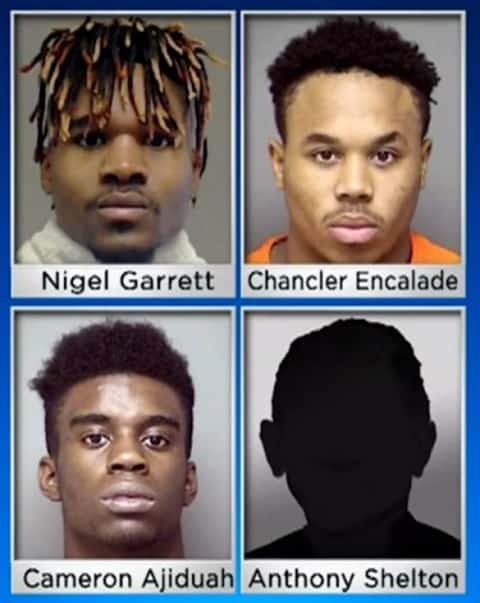 One of four men who used Grindr to assault and rob gay men in Texas has been sentenced to 15 years in prison.
Anthony Shelton (19) Nigel Garrett, (21), Chancler Encalade (20), and Cameron Ajiduah (20) pleaded guilty to federal hate crime charges between January 7th and February 7th.
Texas Man Sentenced to 15 Years in Prison for Hate Crime

Nigel Garrett, 21, was sentenced to 15 years in prison for assaulting a man because of the victim's sexual orientationhttps://t.co/1ukHfxfka6

— CTA513 (@CTA513) January 4, 2018
Last September, the DOJ reported:
According to the plea agreement, Encalade admitted that he, Nigel Garrett, and Anthony Shelton used Grindr, a social media dating platform for gay men, to arrange to meet the victim at the victim's home. Upon entering the victim's home, the defendants restrained the victim with tape, physically assaulted the victim, and made derogatory statements to the victim for being gay. The defendants brandished a firearm during the home invasion, and they stole the victim's property, including his motor vehicle.
According to Statesman, federal prosecutors say the four men were charged with hate crimes, kidnappings, carjackings and using firearms to commit violent crimes.
An 18-count indictment alleges they are responsible for four home invasions in Plano, Frisco and Aubrey.
Garrett was sentenced yesterday Wednesday following a plea agreement.
The other three suspects have also pleaded guilty and are awaiting sentencing.