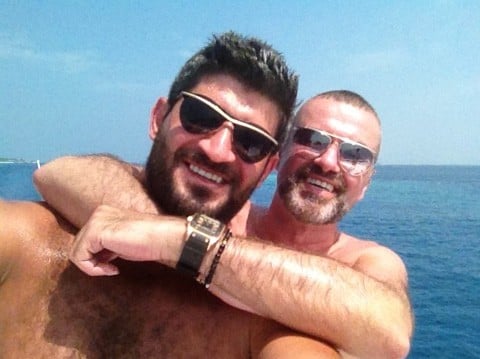 George Michael's former lover Fadi Fawaz claims the late singer committed suicide rather than died of natural causes according to a report in the UK tabloid The Sun.
The paper quotes emails written by Fawaz in which he says Michael, 53, took his life on Christmas Eve 2016: "I'm sick and tired of people asking me what happened on Christmas Day. Well let me tell you, George died on his mother's birthday, so that might answer a few questions. Not to mention it took five attempts to manage to end his life. I think it's important for the story."
In 2017, tweets on Fawaz's Twitter account made a similar claim. At the time, Fawaz said his Twitter account had been hacked and deleted them.
The paper also says "a spokeswoman for George's estate last night said she had 'no trust' in Fadi's claims."