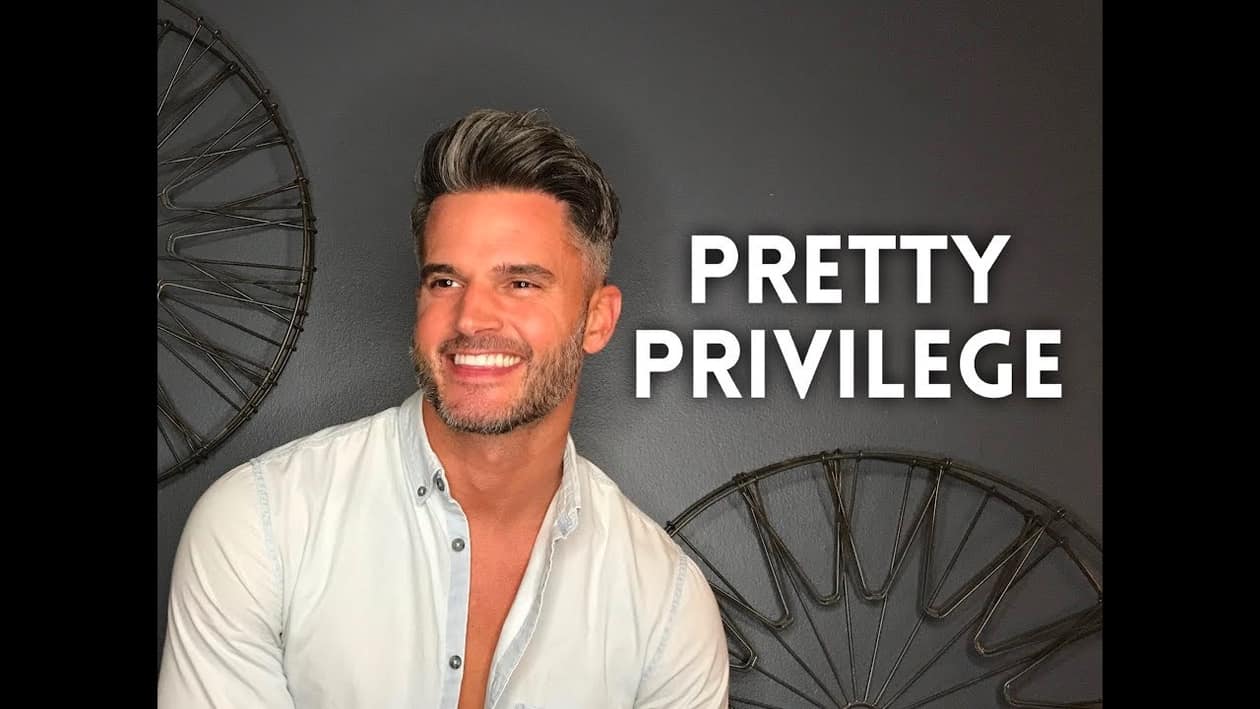 Have your looks gotten you ahead in life? Is it time for you to start acknowledging that and passing along the benefits to others?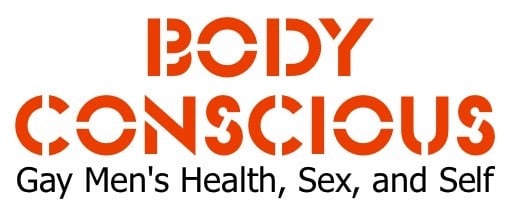 That's the topic of psychotherapist Matthew Dempsey's latest video, in which he acknowledges that yes, he is pretty, and it has given him a leg up not only on YouTube and social media but in the gay social world in general.
Writes Dempsey: "In our beauty obsessed world, it's no surprise that pretty people have had an easier go for no other reason than just how they look. Especially in the gay community, men often place extra attention on their appearance to get a leg up when the rest of the world has taught them that they're already starting at a deficit. If this seems like common knowledge, than why are attractive people so hesitant to publicly acknowledge their advantage? What's more, how might their denial continue to be harmful for those who don't benefit from pretty privilege? In my latest video, I attempt to speak from my own experience of attractiveness to shed some light and hopefully help deflate some of it's power. With great privilege comes great responsibility. Check it out and let me know if you think I'm full of shit!"
Adds Dempsey in the video: "So you might be watching this after a couple minutes and thinking, 'why am I watching this douchebag talk about how attractive he is and how easy his life has been?' Totally get it. Listen, my intention here is not to brag, I promise, because I recognize that I'm putting an easy target on my back for people to just drag me for days and tell me that I am no Pietro Boselli. I know that I am no Pietro Boselli! I don't consider myself the pinnacle of physical beauty, but I do recognize that I have had an advantage in life just because of how I look. And so that's what I want to talk about and acknowledge that 'pretty privilege' is a real thing."
Watch:
https://www.youtube.com/watch?v=RZD2UWDUprI
Here's what some of Dempsey's commenters had to say:
Wrote scruffle: "Pretty privilege actually separates gay culture from itself. I never felt part of mainstream gay culture because of this main factor of superficial judgement. Honestly we are all the same inside, some of us are just a little more enlightened and aware beyond the body. Let's be honest there are a lot of "pretty" gays who are just plain mean girls."
Wrote HOA board: 'I note that all these so-called "privileges" are nothing more than a social construct for people feel to better about themselves, all designed to take your attention away from what's truly more important, the caliber of your character.'
Wrote dominik: "Having experienced this privilege myself, it seems like this puts further pressure on me to look my best everyday. So whenever I may get a rash or a pimple, I immediately start to feel insecure and question myself. So privileges also come with disadvantages in terms of mental health."
Wrote jss pss: 'I can relate to you Matt. But people let's be clear there is a dangerous side to "pretty privilege". The most morally, spiritually, and mentally bankrupt people are the "Hot Gays".'
Wrote Mr. LA Tours: 'Pretty privilege is highly intertwined with white privilege and referring back to another of Matt Dempsey's videos, his most controversial one. Pretty privilege is also intertwined with ageism. Bon Adriel, I can understand where you're coming from. I'm Latino but I'm a white Latino. I notice the changes in behavior when I'm with some white folks and they treat me differently after they hear me speak Spanish to someone else. I also look white enough to get some interest from men and women but there's very little "follow through", meaning that they're not attracted enough to make a move. I think it's my dark hair, coupled with my larger body and my age that puts the kibosh on men coming up to me. I never had it as a younger man (although I was straight until my mid 30's) and I, certainly, don't have that pretty privilege now because I'm not blond, or dark-haired and under 40, like Matt As Matt says, if one in Los Angeles, New York, San Francisco, Miami, and Seattle is not young, white, fair-haired, buff bodied, one doesn't get easily or often noticed and hit on. It is that way.although I'm finding that the more I practice loving myself (not an easy thing when one is so ignored for not being a Frontiers model-type man), the more attractive I feel to myself and that does have an effect on people. As yet, not on men hitting me up nor having a romantic relationship with me.'
Body Conscious: Gay Men's Health, Sex, and Self is a new regular twice-monthly feature from Towleroad covering the unique issues gay men face with regard to physical and mental fitness. 
If you are a writer/professional with a background in gay men's health interested in contributing to this regular column, shoot us an email at jobs-at-www.towleroad.com.