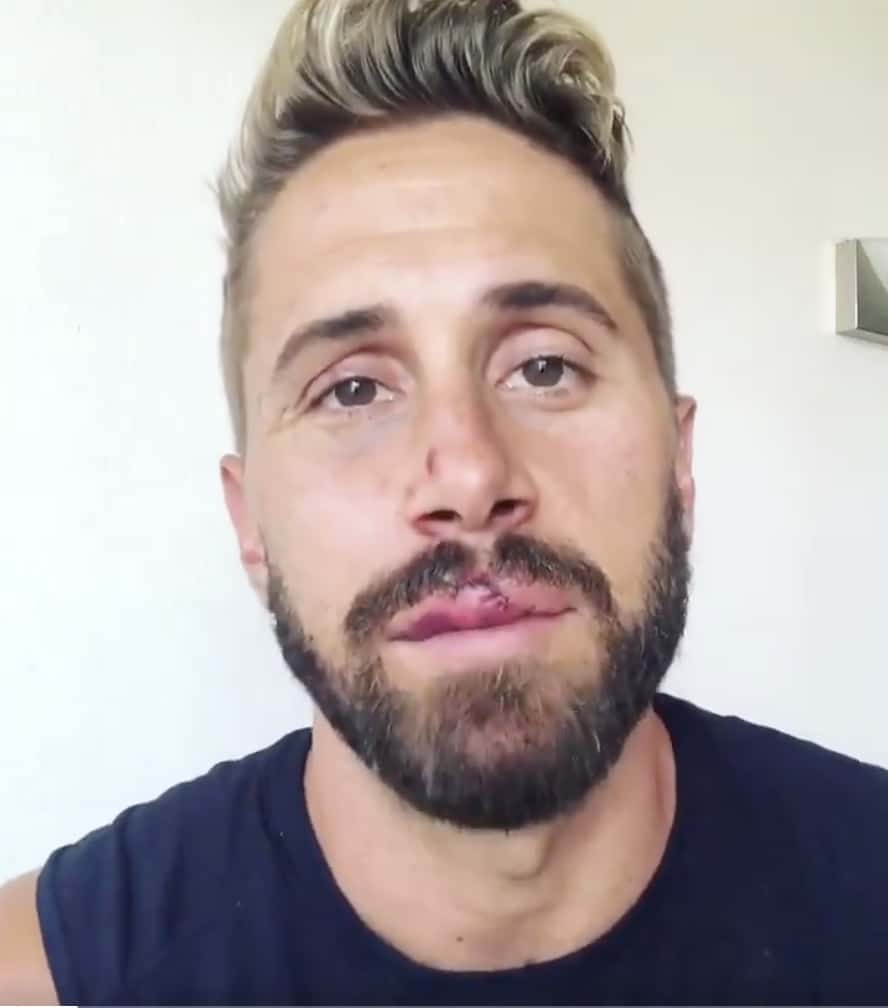 Gay adult film actor Wesley Woods said he and his best friend were attacked by three white men in West Hollywood, California this week. Woods, his lip swollen and scarred, posted a message to his social media accounts in which he talked about the alleged incident.
Said Woods: "I'm not posting this video for sympathy. I'm posting it for awareness. You're not always safe in the places that you think you are. Always have someone next to you. Always be aware of your surroundings. And be prepared to fight for your life."
Added Woods on Twitter: "The enemy wants u to be afraid, they want to force you into their idea of normal. I am not, you aren't, none of us are— 'normal.' We live this life the best we can w/ what we've been given in hopes of being our true self. Do not hide, fight for your space to exist & ALWAYS be YOU."
https://twitter.com/TheWesleyWoods/status/1027994029277888512
Woods has appeared on Towleroad previously when he came after fellow performer Colby Keller for his support for Donald Trump.