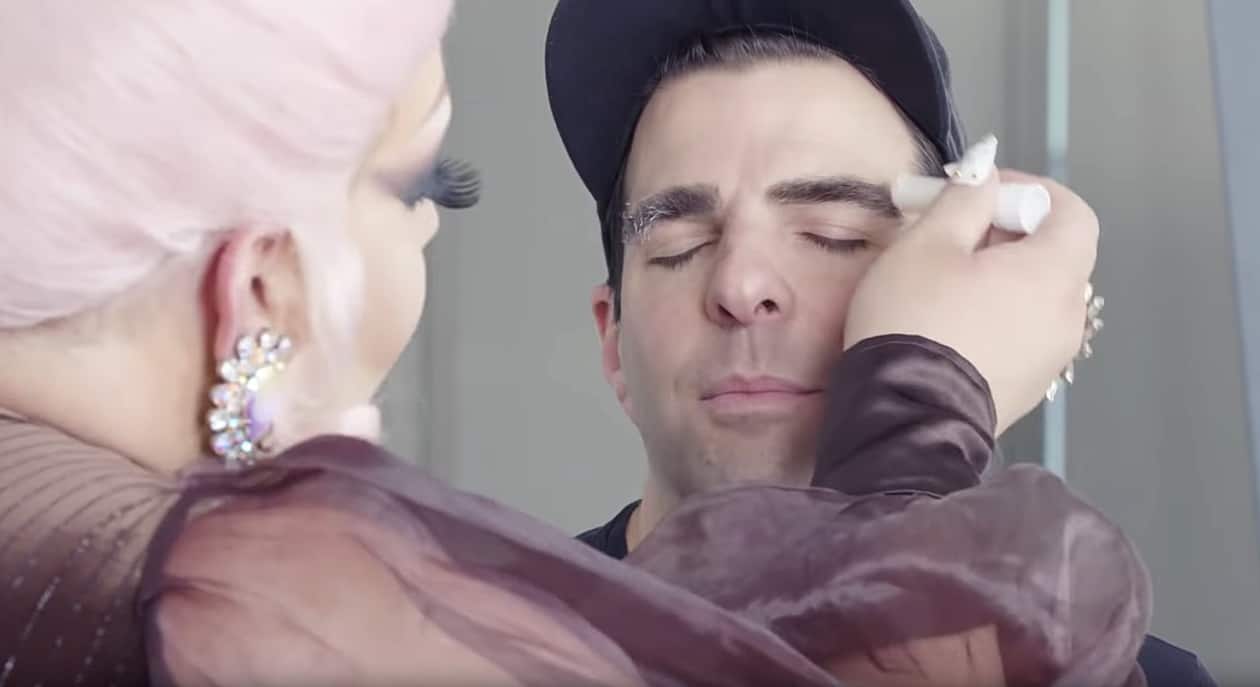 Zachary Quinto sat down with RuPaul's Drag Race queen Eureka O'Hara for a full drag makeover.
Quinto said he'd only done drag once in the theatre when he played a Mae West impersonator.
Eureka explained how to cover up Quinto's dark beard and bushy eyebrows, talked about what got Quinto into entertainment, when he realized he was gay, coming out, and how he made up for lost time. Also, the money difference between Broadway and TV. Eureka also taught Quinto how to do a meaty tuck.
Quinto's attitude started to change as the make-up was applied, until his drag persona, Noa Fence, was born.
Watch: