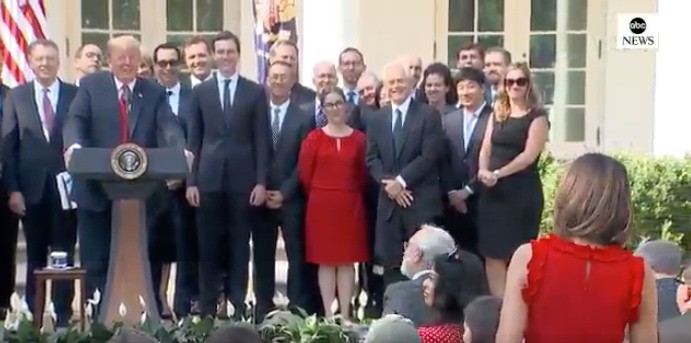 At a press conference following his announcement about his new trade agreement with Canada and Mexico, Donald Trump mocked ABC News reporter Cecilia Vega.
Said Trump: "She's shocked that I picked her. She's like in a state of shock."
"I'm not thinking, Mr. President," Vega replied.
Snapped Trump, eliciting gasps from the crowd: "I know you're not thinking. You never do."
Trump also belittled CNN reporter Kaitlyn Collins, scolding her and then moving on to another reporter in an effort to punish her for asking a question about Brett Kavanaugh.
https://twitter.com/FollowTheRubles/status/1046800355764387840