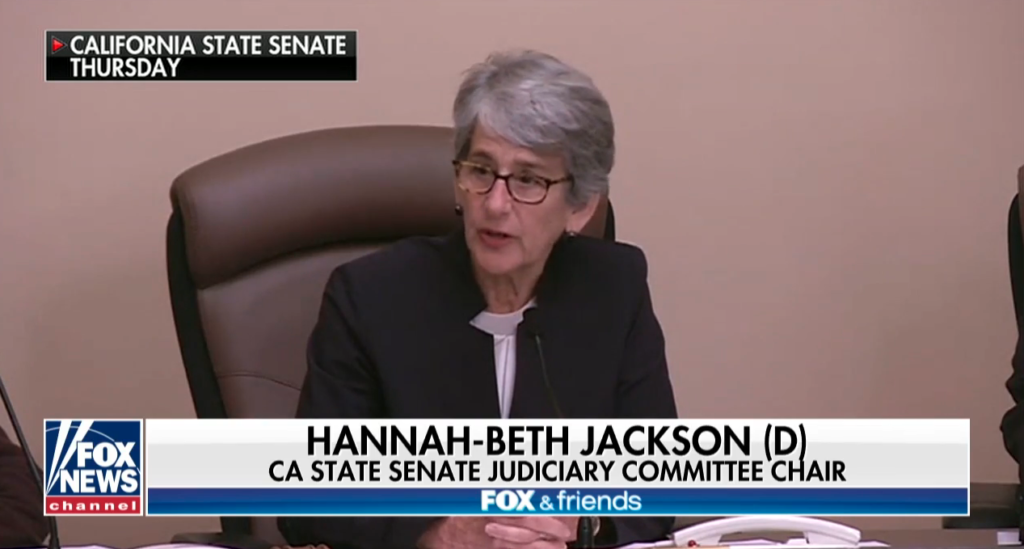 Conservative pundit Tucker Carlson's The Daily Caller is up in arms over a decision by the California State Senate to no longer use the masculine and feminine pronouns of "he" and "she" and replace it with the gender neutral "they."
When Judiciary Committee chair Hannah-Beth Jackson (D-Santa Barbara) announced that only "gender neutral" pronouns will be permitted during committee hearings she was doing so in the spirit of a recent bill that recognized non-binary folks and which called for the integrity of the body of intersex children.
SCR 110 was introduced by Sen. Scott Wiener, a Democrat whose district includes San Francisco, and it was supported by Equality California, a statewide LGBTQ advocacy group, and interACT, an intersex youth advocacy organization.
Our resolution (#SCR110) urging the medical profession to delay medically unnecessary genital surgeries on #intersex babies has now fully passed the CA Legislature. This is the first time a state has gone on record supporting the intersex community & opposing these surgeries. pic.twitter.com/58ZJNpGske

— Scott Wiener (@Scott_Wiener) August 28, 2018
Jackson spoke about the change on Thursday, which affects her committee, and said it's a matter of gender.
"We are now a state recognizing the non-binary designation as a gender," Jackson said. "We are using the phrase they and replacing other designations so that it's a gender neutral designation of they. Basically that's the primary reforms and revisions to the committee rules."
After accidentally referring to herself as "her" Jackson jokingly officially corrected the record saying, "In the spirit of gender neutrality for the rules of this committee, we now designate the chair as 'they."
Watch the video below and the right-wing "outrage" it engenders.