Published by
Radar Online
Elizabeth Holmes is accused of giving false and misleading information to former U.S. Education Secretary Betsy DeVos in an effort to dupe her into investing $100 million into the now-defunct company, Theranos.
Holmes is currently facing trial for allegedly scamming investors and patients about her company's blood-testing technology.
According to DeVos' family representative Lisa Peterson, who took the stand in Holmes ongoing criminal trial, the family initially planned to invest $50 million into Holmes' company but decided to double the amount after meeting her.
"She was inviting us to participate in this opportunity," Peterson testified on Tuesday. "They were telling us that it worked. We re-lied on what they told us."
Peterson said she was first directed to look into Theranos after receiving an email from one of her bosses who included a cover story of Holmes.
"This morning, I had one of the most interesting meetings I can recall with the woman profiled in the attached Fortune magazine article," the email read.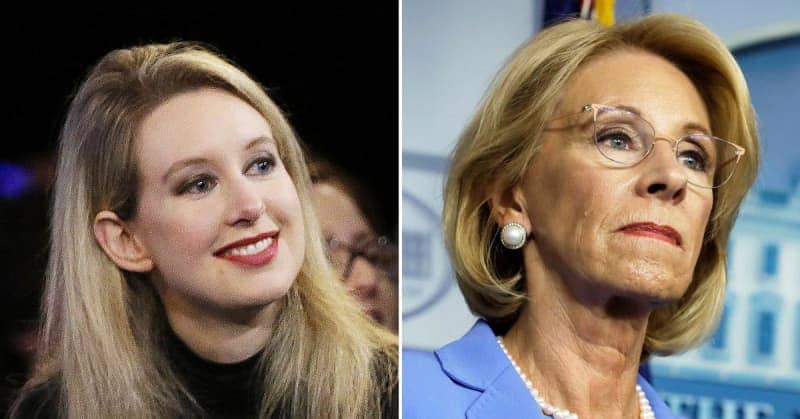 MEGA
Peterson also claimed that Holmes convinced the family with the project, saying, "This was going to be a game-changer for health care."
Holmes also reportedly told the family that the blood-testing device produced by her company could be used in places such as military helicopters and refugee camps. She also reportedly said that they could run between 200 to 300 tests through the company's machines using only a tiny amount of blood. Peterson was intrigued by the presentation and of what it could potentially bring to the health care industry.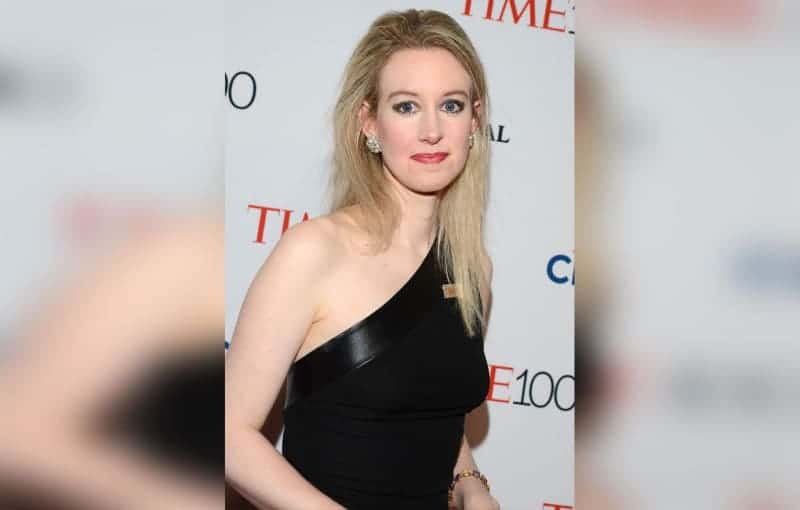 Jurors selected in Holmes' trial were shown for the first time clips of the alleged criminal, who was trying to defend her company during interviews on television from 2015 and 2016. "This is what happens when you work to change things," she told the interviewer on CNBC Mad Money in 2015. "First they think you're crazy, then they fight you, and then all of a sudden you change the world."
During her appearance on theTODAY show in 2016, Holmes claimed, "anything that happens in this company is my responsibility."
As Radar previously reported, the alleged scammer and her former COO Sunny Balwani are currently being charged with two counts of conspiracy to commit wire fraud and nine counts of wire fraud. Both are facing 20 years in prison if found guilty.
Prosecutors accuse the two of being aware of Theranos' inability to produce "accurate and reliable results for certain blood tests."
"Holmes and Balwani used advertisements and solicitations to encourage and induce doctors and patients to use Theranos' blood testing laboratory services, even though, according to the government, the defendants knew Theranos was not capable of consistently producing accurate and reliable results for certain blood tests."