Published by
Radar Online
Ice Cube has reportedly left his role in an upcoming Sony production after refusing to get the COVID-19 vaccination.
According to The Hollywood Reporter, Ice Cube – whose actual name is O'Shea Jackson Sr. – refused to get the vaccine for COVID-19 after producers for the forthcoming Sony comedy film Oh Hell No requested that he do so.
Ice Cube was set to star alongside Jack Black in the film. Black is also one of the movie's producers, as is Matt Tolmach.
MEGA
According to the outlet, Ice Cube and Black signed up and partnered on the Sony project in June. They were planning to work alongside filmmaker and director Kitao Sakurai. They also allegedly planned to begin shooting the film this winter in Hawaii, although production will now be significantly delayed until a replacement can be found for Ice Cube's role.
Not to mention that production on Oh Hell No was already delayed due to Black allegedly getting hurt in June while filming a joke for the final episode of Conan.
According to the outlet, Ice Cube walked away from a $9 million payday by refusing to get the COVID-19 vaccination.
Although Ice Cube has not publicly announced himself to be an anti-vaxxer, his decision to walk away from the film rather than simply get the shot comes as a surprise. He often promoted wearing masks and keeping each other safe.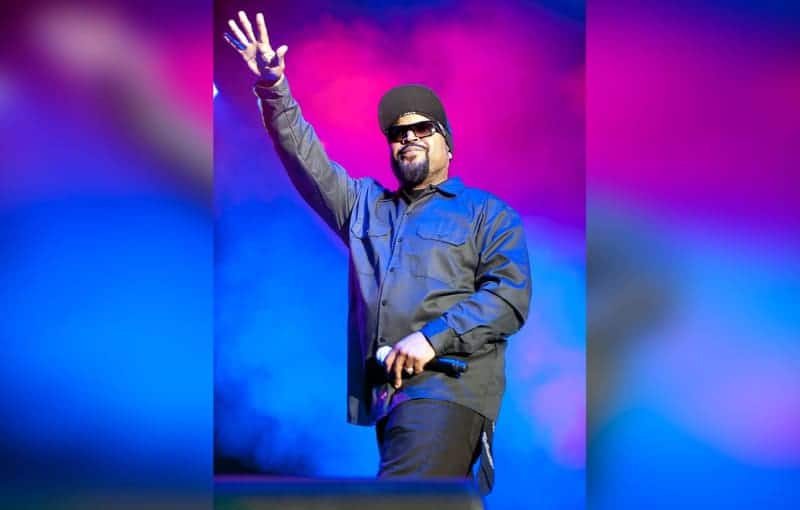 First, in April of 2020, Ice Cube reportedly partnered with clothes manufacturer Black Out and released T-shirts that read "Check Yo Self Before You Wreck Yo Self" that featured the actor in a mask. The proceeds from the shirts they sold then were allegedly donated to benefit frontline health workers.
Most recently, this past August, a college in Oklahoma reportedly thanked the rapper-turned-actor for donating 2,000 face masks for their students and faculty.
Even though the 52-year-old was all for wearing masks for personal protection, it seems getting the vaccine is just not his thing. After all, the news of him walking away from Oh Hell No is not the first film he has reportedly departed from over the COVID-19 vaccine. He also recently walked away from Universal's upcoming boxing drama titled Flint Strong.
So far, nobody involved with the film has commented on Ice Cube's exit from the project.