Where did they get this CEO? Least nimble, two-left-footed, heart-not-in-the-right-place, disingenuous Disney CEO in a while. It hard to imagine being in the same industry as Netflix and to not have a better series of responses or understanding ready to go.
The arrogance and arguments are familiar and indicate he's more likely resentful than inspired and changed from a teaching moment. But, no inner track to that thought, other than we've seen folks like him before.
Perhaps he's a changed person who no longer believes that equality is either not important enough nor that it comes from anything but going along to get along.
Nice win for all who were part of this, and campaigns by many organizations. AIDS Healthcare Foundation protested Don't Say Gay and for trans youth protections outside the Disney World gates.
I didn't see the actions on the ground by HRC or they were not covered. Without changing the perfect Disney score they were name checked for donation as the company changed position. With finger in the air refused the donation. Though they may be in line for it once again. Equality Florida?
In this case it was the very mixed AIDS Healthcare Industrial complex behemoth funding the activist campaign.
–Editor


Pixar employees say Disney has censored LGBTQ stories 'down to crumbs of what they once were'
HB1557, which passed Florida's House and Senate, seeks to prevent discussions of sexual orientation and gender identity
TheGamer
Disney Shows That We Can't Count On Corporations To Tell Queer Stories in the wake of Disney's indirect support of Florida's 'Don't Say Gay Bill' which will see LGBTQ
Business Wire
AHF TV Ad Campaign Implores Disney to Oppose 'Don't Say Gay'…
Business Insider
Disney ignores protests and chooses not to denounce Florida's 'Don't Say Gay' bill
Bicoastal protests by LGBTQ+ rights advocates outside theme parks in California and Florida hoped to persuade The Walt Disney Company
Orlando Weekly
LGBT activists hold protest in front of Walt Disney World asking Disney to speak out against Florida's 'Don't Say Gay' bill
IGN
Disney Animators Protest Company's Stance on Controversial Florida Law
Published by
Reuters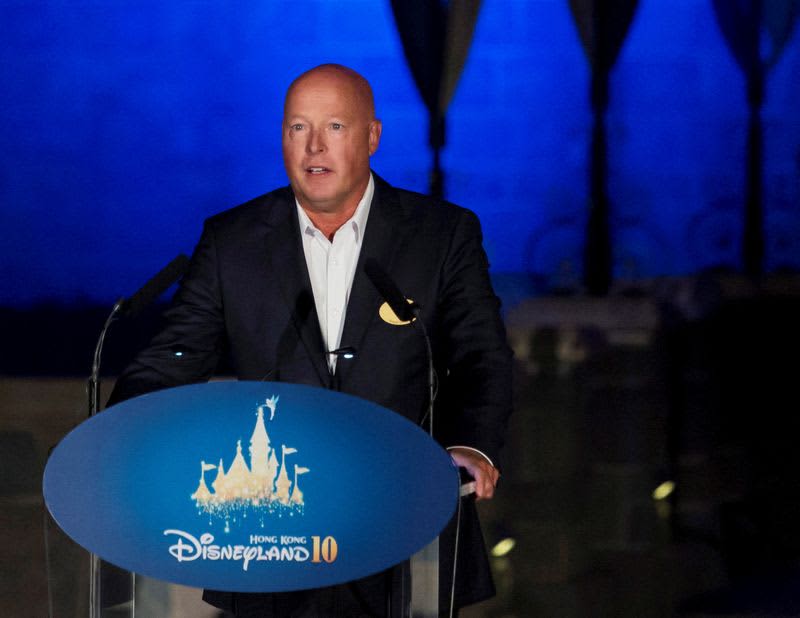 LOS ANGELES (Reuters) – Walt Disney Co is pausing all political donations in Florida after an employee outcry over legislation that would limit LGBTQ discussion in schools, Chief Executive Bob Chapek said in a memo to employees on Friday.
(Reporting by Lisa Richwine; editing by Jonathan Oatis)