Published by
OK Magazine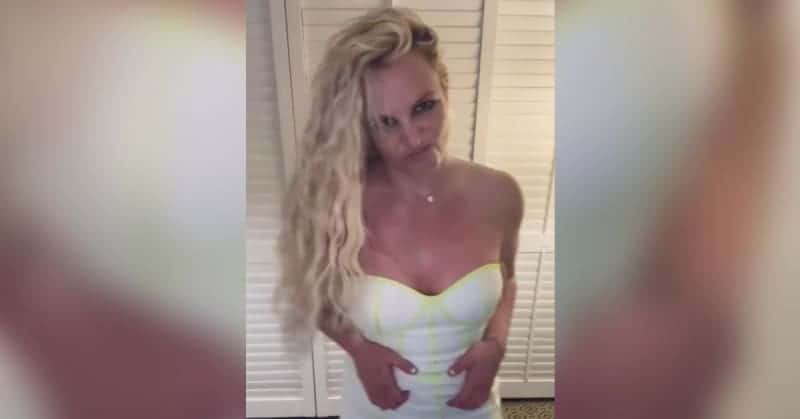 @britneyspears/Instagram
Britney Spears is showing off her rebellious side!
One day after being accused of having a concerning meltdown at a Los Angeles eatery, the pop star took to Instagram to show fans and followers how she really feels by flipping off the camera in her latest video.
The "Baby, One More Time" singer sported a strapless, white mini dress with neon yellow stripes and matching white boots as she posed, played with her hair and danced to "I Touch Myself" by Divinyls in the Saturday, January 14, clip.
Later in the video, she could also be seen making heart shapes with her hands, touching up her makeup, scrunching up her face at the camera and flipping the bird.
Earlier that day, Spears also shared a similarly empowering drawing of a woman sitting at a table along with the words: "They told me I couldn't that's why I did!"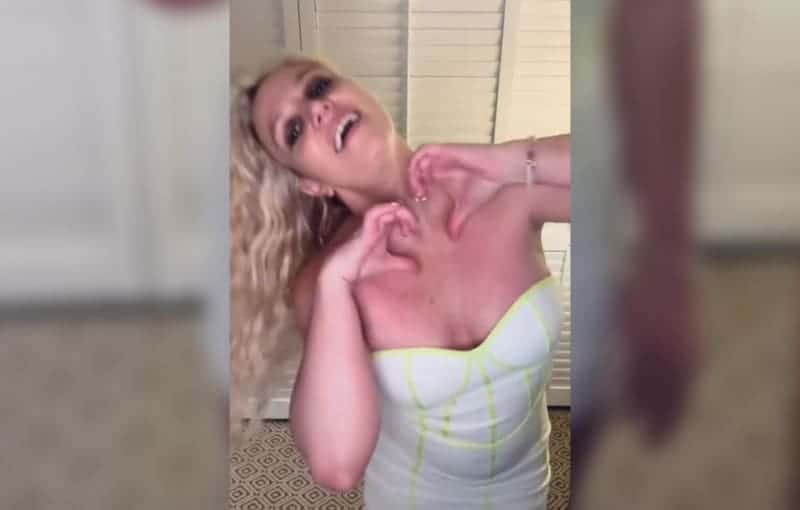 This comes after OK! reported that patrons at popular, L.A. hotspot JOEY claimed they witnessed Spears acting strangely while dining out with hubby Sam Asghari on Friday, January 13.
'I DON'T KNOW IF SHE'D BE ALIVE': JAMIE SPEARS BELIEVES HE PROTECTED BRITNEY SPEARS BY PUTTING CONSERVATORSHIP IN PLACE
The Grammy Award winner was allegedly shouting and speaking in gibberish until Asghari abruptly stood up and exited the venue, leaving Spears alone at the table. She was later seen covering her face with her menu — potentially to avoid cameras — while talking with a waiter.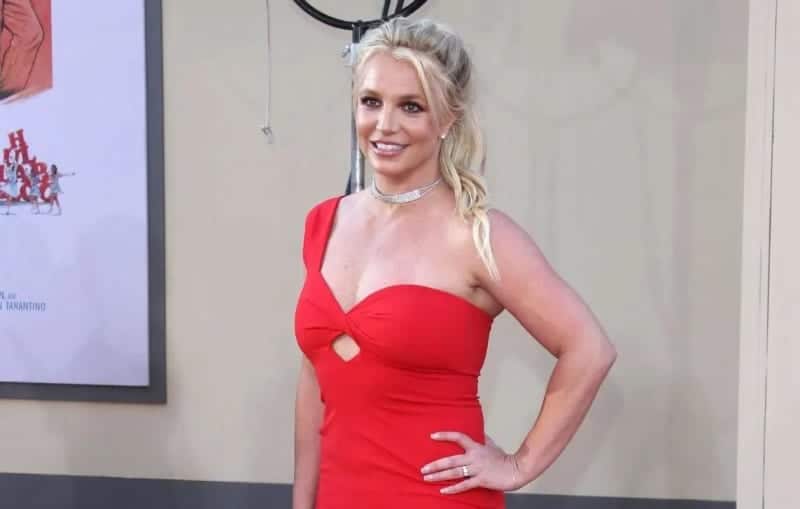 Fans have consistently voiced their concerns for the Princess of Pop, who has been worrying followers for months with her bizarre online behavior, from frequently posting nearly-nude snaps to her emoji-filled Instagram rants.
FANS BEG FOR BRITNEY SPEARS TO RECEIVE A 'WELFARE CHECK' AFTER ELLEN DEGENERES REMINISCES ON POP STAR'S EARLY DAYS
However, according to her husband, Spears is simply enjoying her life as a free woman following the November 2021 end of her highly controversial conservatorship. He also addressed the rumors that he is secretly controlling the "Gimme More" singer's social media, confessing that he doesn't blame his wife's fans for being protective after what she's been through.
"Oh, man, in the past, there has been a lot of stuff going on, so I understand where they're coming from," he told paparazzi in a recent interview. "They're just being protective. If anything, they're being good fans."