Published by
BANG Showbiz English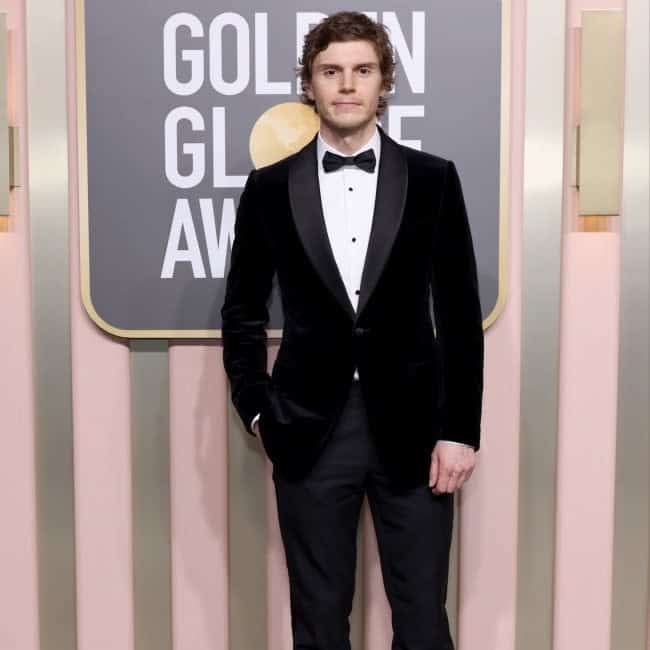 Evan Peters' Golden Globe win has been slammed by the mother of one of Jeffrey Dahmer's victims.
The 35-year-old actor took home the Best Actor in a Limited Series, Anthology Series or Motion Picture Made for Television award for his portrayal of the serial killer in 'Dahmer – Monster: The Jeffrey Dahmer Story' at the awards ceremony earlier this week but Shirley Hughes thinks his success only brings more pain to the victims' families.
Shirley, whose son Tony Hughes was 31 when he was killed by Dahmer in 1991, said: "There's a lot of sick people around the world, and people winning acting roles from playing killers keeps the obsession going and this makes sick people thrive on the fame.
"It's a shame that people can take our tragedy and make money. The victims never saw a cent. We go through these emotions every day."
She also told TMZ Evan should have used his acceptance speech to mention the grieving families or to call for Hollywood to put an end to telling stories about killers and glorifying them.
And Shirley insisted the actor should have turned down the role in the first place out of respect for those who lost loved ones at the hands of the serial kiler.
When he accepted the award at the Beverly Hilton Hotel, Evan thanked viewers for tuning in, acknowledging the show had been "difficult" to film and wasn't an easy watch.
He said: "Most importantly, I want to thank everyone out there who watched this show.
"It was a difficult one to make, a difficult one to watch, but I sincerely hope some good came out of it."
Last month, Evan admitted it was a "real struggle" for him to accept the role of the notorious killer – who was convicted of murdering 17 men between 1978 and 1991 – but ultimately felt "up for the challenge" because of his trust in showrunner Ryan Murphy.
Speaking to the producer, he said: "It was a real struggle. I was really thinking about it and trying to process it. I went back and forth a lot. I knew that you're an incredible support system and I trust you and there's an honesty there. I knew that, with the goal in mind of finishing this thing as strong as I started it, that you would create a great safety net. If I fell down, I could get back up and we could finish this thing. I was up for the challenge."