Published by
BANG Showbiz English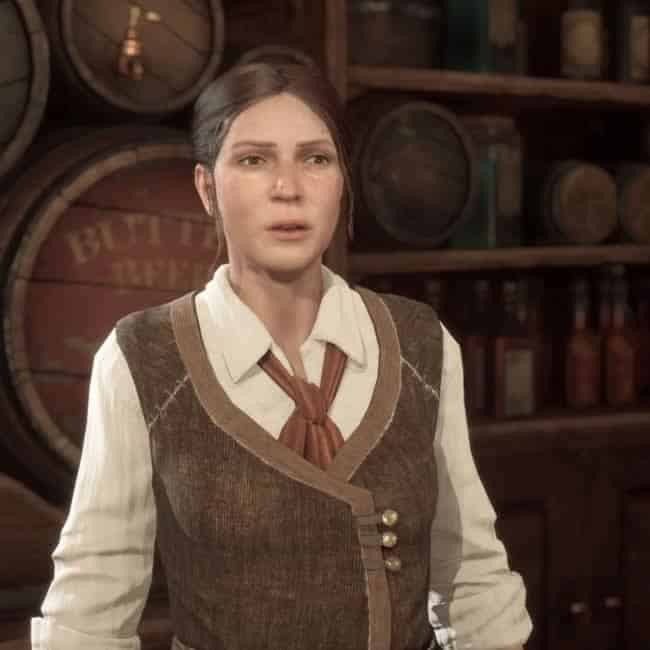 'Hogwarts Legacy' has seemingly added the first transgender 'Harry Potter' character.
The introduction of Sirona Ryan, a barkeep at the Three Broomsticks in Hogsmeade, comes amid the J.K. Rowling transgender row.
Although It's not stated in the game if Sirona is transgender, one piece of dialogue about an encounter with a goblin called Lodgok suggests as much.
Sirona says: "I've known [Lodgok] for years. We met when I was waiting tables here as a student — well before I bought the place.
"He was cordial enough, but we weren't friends then. His mistrust of wizardkind ran deep… Hadn't seen him in years when he came in a few months ago. But, he recognised me instantly. Which is more than I can say for some of my own classmates. Took them a second to realise I was actually a witch, not a wizard."
Warner Bros. Games has insisted Rowling is "not directly involved", though her writing has provided the "foundation" for the title.
The acclaimed scribe first caused controversy when she took issue with an online article's mention of "people who menstruate" by tweeting: "'People who menstruate'. I'm sure there used to be a word for those people. Someone help me out. Wumben? Wimpund? Woomud?"
Among those who have since hit out at the author over her remarks are 'Harry Potter' actors including Daniel Radcliffe (Harry Potter) and Emma Watson (Hermione Granger), as well as Eddie Redmayne (Newt Scamander), who featured in her 'Fantastic Beasts' films.
The much-discussed role-playing title arrives on PlayStation 5, Xbox Series X|S, and PC this Friday (10.02.23).
PlayStation 4 and Xbox One follows on April 4 and Nintendo Switch players will have a while longer to wait with a date set for July 25.