Published by
DPA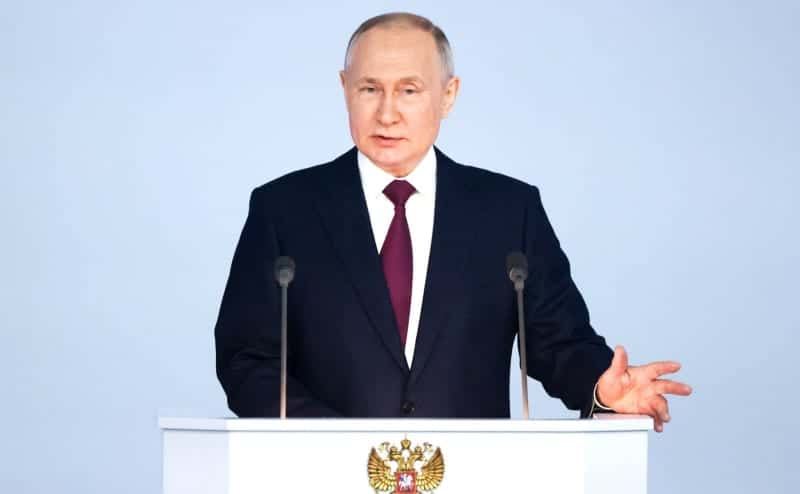 Russian President Vladimir Putin delivers his annual State of the Nation Address at the Gostiny Dvor event centre. Putin has described Western arms deliveries to Ukraine as "participation in crimes" in the country. -/Kremlin/dpa
Kremlin leader Vladimir Putin awarded US actor Steven Seagal, known for the 1990 US action thriller Hard to Kill, the Russian Order of Friendship.
Seagal, who holds Russian citizenship, among others, is receiving the award for his "great contribution to the development of international cultural and humanitarian cooperation," according to a Putin decree published on Monday.
The 70-year-old star of numerous action films is the special representative of the Russian Foreign Ministry for humanitarian relations with the United States and Japan.
Seagal is considered a supporter of the Russian war against Ukraine and a friend of Putin.
He is also a member of the pro-Kremlin Just Russia party and repeatedly follows the line of Moscow's state propaganda. Seagal visited the Russian side in the war zone last year, which Moscow's state media treated as a kind of world event.
Ukrainian President Volodymyr Zelensky, himself a former actor, counts numerous US stars among his friends.