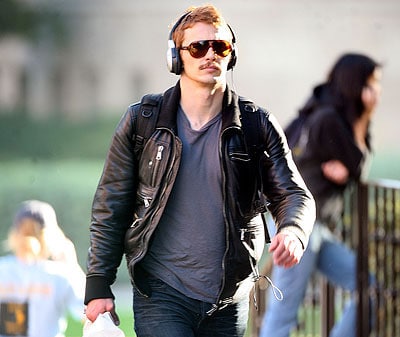 James Franco, who has recently been up in San Francisco shooting the Gus van Sant film Milk (in which he plays Scott Smith, Harvey Milk's lover) has either not finished shooting or decided to hold on to the 70's pornstache he grew for the film.
Incidentally, the red-band trailer for Franco's upcoming stoner flick The Pineapple Express (you may remember Franco giving a very in-character interview about it back in December) just came out.
Watch it, AFTER THE JUMP...
James Franco Does His Best Tom Selleck [page six]