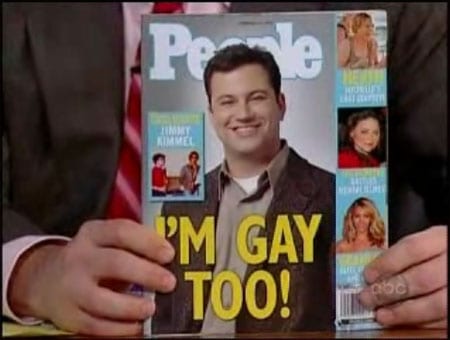 Last night during an appearance by Lance Bass, Jimmy Kimmel revealed the magazine cover that People did on him!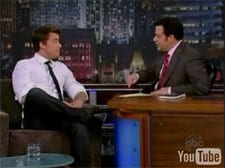 Bass was telling Kimmel that when he did his coming out story for People he told them to 'do something a little clever on the cover, don't put 'I'm gay' and, of course...."
Kimmel, joking, said "the same thing happened to me about two weeks later. They ignored me too."
Added Kimmel to Bass: "I like you more now that you're gay."
Check out the clip of Bass' appearance, in which he talks about his career, telling his bandmates, and telling Britney Spears, AFTER THE JUMP...