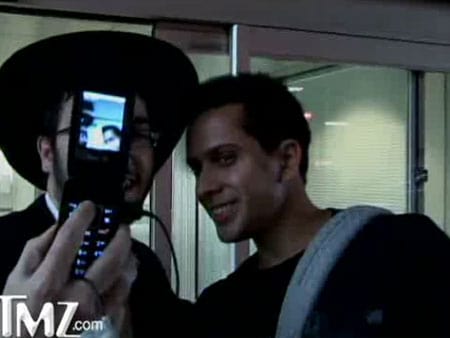 TMZ ran into American Idol contestant David Hernandez upon his arrival in New York and asked him if rumors were true that he was auditioning for Rent.
Said Hernandez: "Actually, I'm auditioning for a musical called Lease."
Rent ends its Broadway run on June 1, but a traveling production with original stars Anthony Rapp and Adam Pascal is scheduled to tour the nation soon thereafter.
Watch the clip, AFTER THE JUMP...
"Idol's" David Hernandez Wants to Be "Rent" Boy [tmz]
Previously
Simon Cowell Liked the Way David Hernandez 'Stripped it Down' [tr]
David Hernandez: Idol with A Stripper Past [tr]