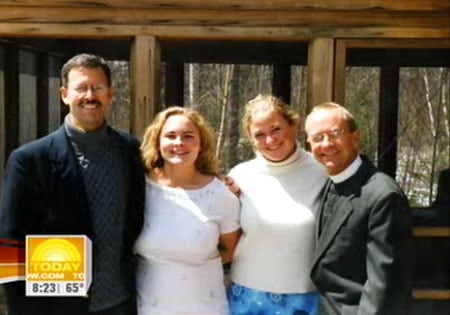 Gene Robinson appeared on the Today show and spoke briefly with Matt Lauer about misinterpretations of the Bible and homosexuality, his disinvitation from the Lambeth conference and his plans to attend, the rift in the church, his plans to enter into a civil union, and the difficult time he had his partner and their two daughters (pictured) have gone through.
Said Robinson about why he wears a bulletproof vest: "When you try to love the world the way that God loves the world, you're going to get into trouble."
Watch it, AFTER THE JUMP...