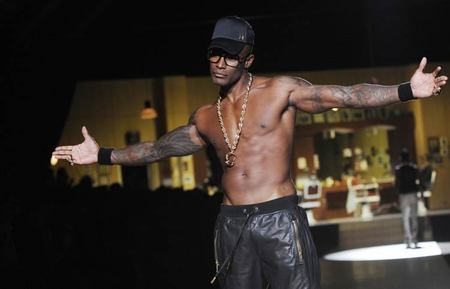 Tyson Beckford and Anthony Gallo (who also appears in Rihanna's "Take a Bow" video) showed off some flesh on the runway in Milan for Dan and Dean Caten of Dsquared2.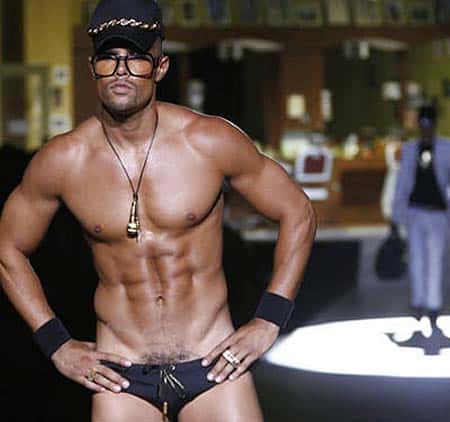 In related news, that bear of a model from the Vivienne Westwood show I featured yesterday has been identified. He's "Sergio Lo Re, an actor and bodyguard. He's signed with New Faces Models/Actors in Milan."
One more shot of Tyson, and the designers and models "take a bow," AFTER THE JUMP...
More from Vogue…