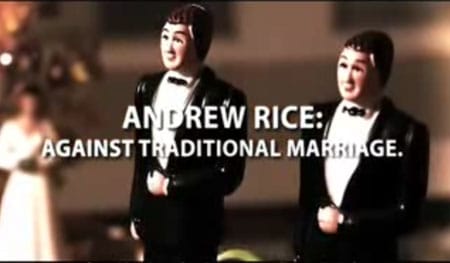 Senator James Inhofe (R-OK), who you may remember in 2006 expressed his pride in front of a cardboard photo on the Senate floor that there was never a divorce or a homosexual in his family, is using gays in a new attack ad against his Democratic challenger Andrew Rice.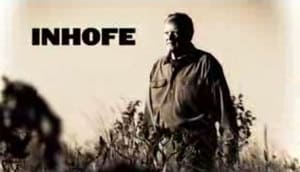 Speaking for all Oklahomans against an image of two plastic grooms on a wedding cake, the ad says, "Maybe he thinks we won't approve of the group he founded that opposed Oklahoma's traditional marriage amendment."
The image also implies that gays are against "traditional" marriage.
The AP reports: "'He's trying to morph me into something I'm not. What he's doing is attacking my character,' Rice said Wednesday of the ad, which calls Rice 'too liberal for Oklahoma.' Inhofe said the ad is accurate. He pointed to news stories that Rice, before he became a state senator in 2006, founded a group that opposed a constitutional amendment to bar same-sex marriages. Painting foes as liberals is nothing new for Inhofe, who takes credit for being the 'most conservative member of the Senate.'"
Watch the ad, AFTER THE JUMP...