A 16-year-old broke into the home of a high school classmate, in rural Tribune, Kansas and assaulted him with intent to kill, authorities say, because he thought his fellow student was gay.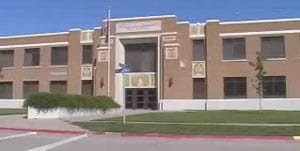 KSN reports: "In Tribune, Kansas, with a population of nearly 800 people, everyone knows each other and as you can imagine the crime rate is low. So when a 16-year-old boy was beaten inside his home, it made a big impact on the surrounding community. Authorities say the beating happened early Sunday morning at Greeley County High School, when a 16-year-old suspect broke into the home of another student. The sheriff says the suspect heard rumors that his classmate was gay, and severely beat him. Authorities allege the suspect brought a small explosive device intending to kill the student."
The family is denying that the victim is gay. The suspect was scheduled to appear in court today. Few other details are available.