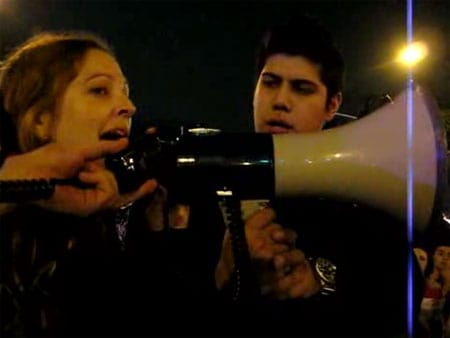 At the beginning of October, I posted a quote from Drew Barrymore about Obama in which she highlighted his remarks about gay people and emphasized that they moved her to tears.
Barrymore has now stepped to the front on the battle against Proposition 8. Here's a crisp new clip of Barrymore speaking at this weekend's protest in the Sunset Junction neighborhood of Silver Lake in Los Angeles. She is a true ally. Thank you Drew!
Watch it, AFTER THE JUMP...
You may have missed...
Drew Barrymore Moved to Tears by Need for Gay Rights [tr]