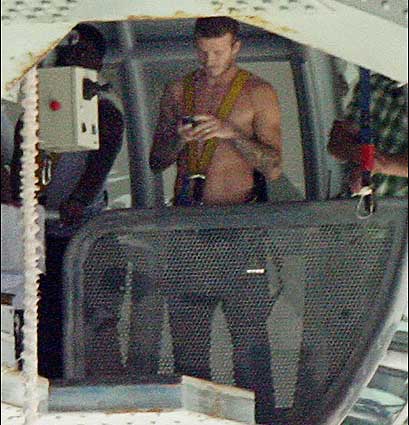 Beckham pulled a stunt over the weekend by taking his shirt off in front of a crowd of spectators and plunging 134 feet on a bungee cord into water below the Auckland harbour bridge in New Zealand. He was seen texting someone before making the leap.
He should have made it part of his Armani sponsorship and done it in the briefs...
One more shot AFTER THE JUMP...