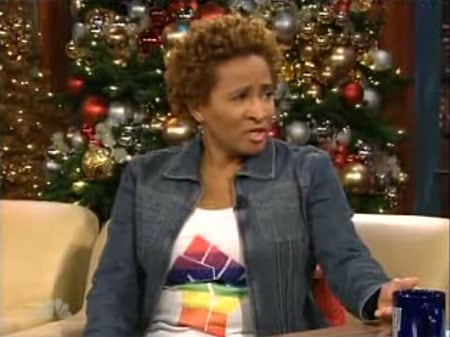 Wanda Sykes appeared on The Tonight Show last night and spent the first segment of her appearance talking about Day without a Gay, coming out, and the fight against Proposition 8.
Said Sykes: "The sad thing is like over 80 million dollars was spent on Prop 8 and the California food banks - their shelves are bare. So instead of spending your money on hate why don't you buy a couple cans of pork and beans? Buy some food. Pork and beans, they tick to your ribs, they don't dill you up like hate, you know?"
Watch it, AFTER THE JUMP...