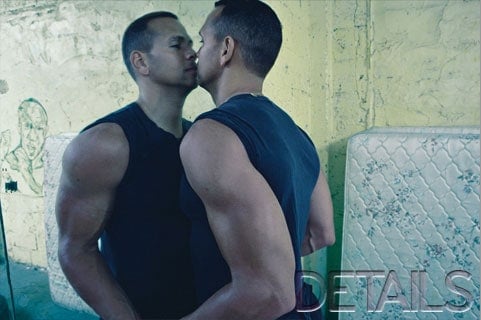 Details reports, in their cover story, that the thing that worried A-Rod the most before the steroid revelation was the public finding out his favorite Madonna song and having it played as he stepped up to bat at an away game: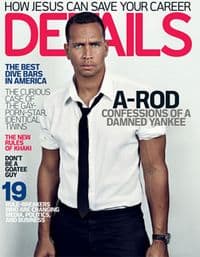 "Maybe Rodriguez is in denial. He's just spent the afternoon happily posing for the cover shoot for this story, showing off his strapping physique and loosening up with shots of Patrón. His pals talk of continuing the party nearby, at the remodeled Fontainebleu hotel. When he calls later there's no panic in his voice, no foreshadowing of the humiliation that he, at least, knows is coming. It really is as though his biggest concern in the world is that Madonna song. That fear is misdirected anyhow: Like an opposing team's ballpark needs any inspiration to crank up a Madonna song when A-Rod comes to the plate. Velvet-vested organists have been practicing the entire Ciccone oeuvre for months."
(photos by Steven Klein)
More shots, AFTER THE JUMP...