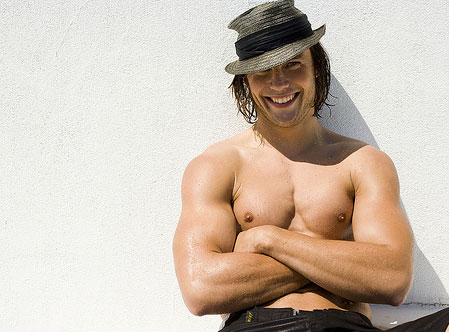 Vanity Fair interviews Friday Night Lights' Taylor Kitsch about his role as the team's fullback on the show. Kitsch says he continually pushes back at requests from the show's producers that send tongues wagging:
"They want me shirtless a lot of the time and I battle tooth and nail against that. When it's called for, it's O.K. But I don't need to be driving shirtless. Are we doing a fucking calendar shoot, or are we actually doing Tim Riggins driving? I believe I'm 100 percent right in this regard: less is more. I don't want to be known as that cat, you know? Just that guy on the show that's always shirtless."
E! asks Kitsch just how many shirtless scenes he has done on the show, AFTER THE JUMP...