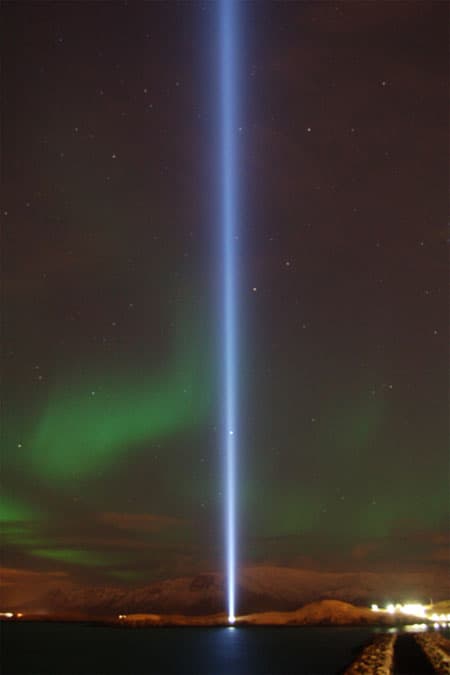 Over the past few days I've occasionally been checking out the webcam that faces Yoko Ono's Imagine Peace Tower in Reykjavik, Iceland (it's on until March 28 for the spring equinox and in honor of John and Yoko's honeymoon). For a webcam, it's pretty killer. Anyway, I just happened to check in and caught a frame (it updates every 5 minutes with a 30-second exposure) with a beautiful shot of the aurora borealis in the background. This is an unenhanced screencap. I was pretty amazed to be able to see the northern lights so clearly.
Thought I'd share.
The Imagine Peace Tower is powered entirely by geothermal energy.
One more shot, AFTER THE JUMP...