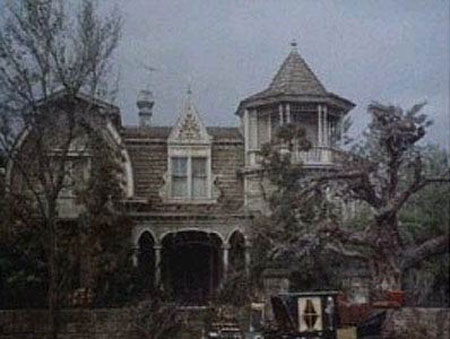 Yesterday I saw a clip from the GLAAD Awards red carpet in which Dana Delaney mentioned that the home on the Universal backlot which used to house The Munster family now houses Bob and Lee, the gay couple played by Tuc Watkins and Kevin Rahm, so I did some looking around. And well, you know what they say about gay gentrification.
The house, above, as it was during The Munsters show. Below, in transition...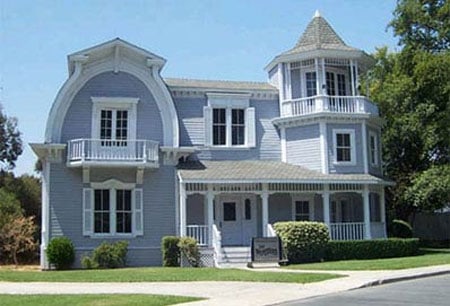 And below, in its current incarnation on Wisteria Lane. You know, I have to say I prefer the neighborhood when Lily and Herman were around. At least it had some edge. Delaney's remarks, AFTER THE JUMP...