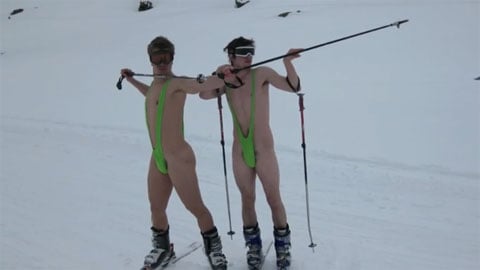 Towleroad reader Ian Osband sends in in a clip of himself and a fellow Oxford University student. They recently took on the ski jump recently at popular French Alps resort Val Thorens, wearing nothing but Borat-style neon thongs.
Upon further investigation I found another clip of a dude making "sexy time" at another French Alp resort, Alpe d'Huez (below). I've got to say the camerawork in the second video is pretty impressive. Both clips are possibly NSFW, due to the revealing nature of the man-kini.
Watch them, AFTER THE JUMP...