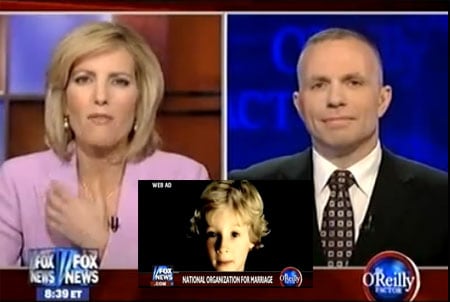 Michelangelo Signorile debates FOX News' Laura Ingraham and Wendy Wright of the Concerned Women for America regarding a recent ad for the National Organization for Marriage (NOM) and the use of children to convey a 'moral values' message.
Though she scoffs, Signorile tells Ingraham that he believes she'll be in favor of same-sex marriage in five years because her audience will. Says Ingraham: "I don't think so, but I appreciate the challenge."
Watch, AFTER THE JUMP...