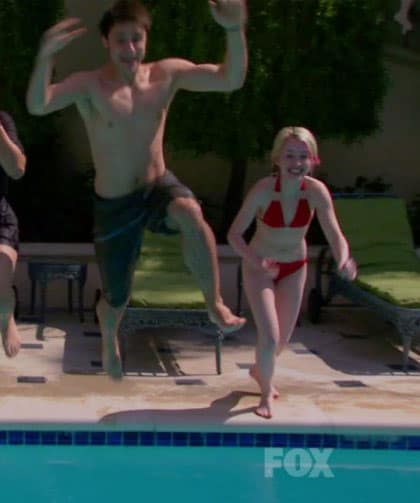 #idol #krisallen
As long as we're on the topic of American Idol and hair, Idol winner Kris Allen told a reporter on Tuesday that if he could change one thing about himself, he'd like "man chest hair."
REPORTER: "I read this really funny thing that you had said, if you could change one thing about yourself, you wish you had chest hair. So I wanted to hear a little more about it. Had you just never had it? Are you going to be getting transplants now that you are going to be making good, good money?"
KRIS ALLEN: "Well, you never know. I'm just kidding. But no, seriously. I do have a little bit. This is the weirdest question, by the way. But it's OK. This is a fun one. But it's really patchy and nasty looking. So I want man chest hair."
Last night, Jimmy Fallon had Kris Allen as his guest. Watch it, AFTER THE JUMP...