Published by
BANG Showbiz English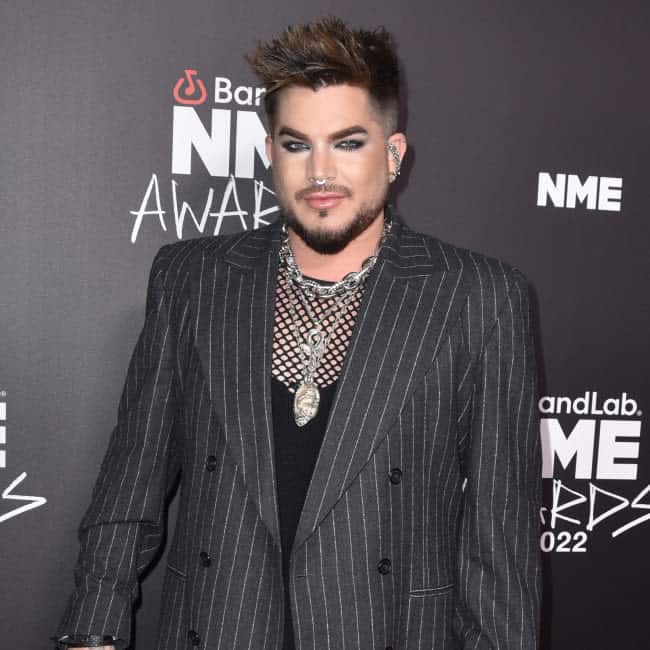 Adam Lambert felt "ashamed" of who he was when photos of him kissing a man leaked online.
The 'If I Had You' hitmaker shot to fame when he appeared on 'American Idol' in 2008 and though at the time, he had came out as gay to his friends and family eight years beforehand, he didn't discuss his sexuality on the show, but recalled the backlash he received when pictures of him with another guy were made public two months before the finale.
He said: "I was very comfortable and secure with who I was.
"It was never a secret. During the live broadcast, there was no one asking me what my sexual preference was, and we weren't allowed to do interviews during the show back then because they wanted to keep everyone on a level playing field."
Adam admitted the backlash over the photos made him feel "ashamed" of who he was for the first time.
He added to People magazine: "It was like I was going backwards in some ways."
But the 'Whataya Want from Me' singer ultimately came out "stronger".
He said: "It made me stronger and informed the kind of art that I wanted to make."
The 41-year-old singer also hit out at the double standards he faced, with ABC receiving 1,500 telephoned complaints after he kissed his male bassist during the American Music Awards, resulting in the network cancelling his appearances on 'Jimmy Kimmel Live!' and 'Dick Clark's New Year's Rockin' Eve'.
He said: "I remember doing an interview shortly after the show and them blurring my mouth as they replayed the clip.
"But they showed Madonna and Britney Spears kissing [on the 2003 MTV Video Music Awards] without any censor. It was such a double standard."
These days, Adam – who is in a relationship with 27-year-old Oliver Gliese – is "proud" to see singers such as Lil Nas X and Sam Smith embracing who they are.
He said: "No matter what size or gender or sexuality you are, there is space for you.
"If you're getting people talking, you're winning on some level."