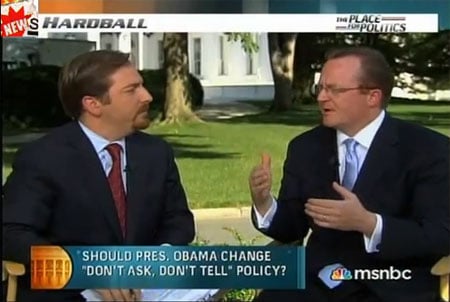 Chuck Todd follows up on today's White House Pride event, Obama's promises and follow-through on LGBT policy — more specifically, "Don't Ask, Don't Tell". Gibbs insists that the White House wants Congress to work it out rather than an order coming from "on high."
Gibbs says immediately halting gay discharges would "exacerbate the problem of getting something through Congress."
Watch it, AFTER THE JUMP...