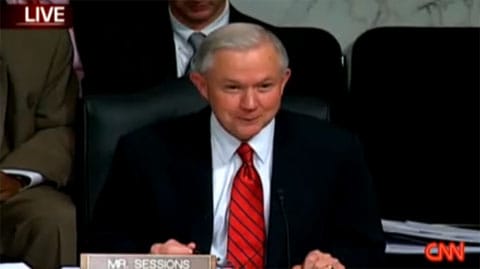 Senator Jeff Sessions announces his intentions to do crack cocaine during the Sotomayor hearings.
The AP explains: "The top Republican at Judge Sonia Sotomayor's Supreme Court hearing was talking about trying to schedule a Judiciary Committee hearing on the disparity between the sentencing of powder cocaine abusers and crack cocaine users."
Watch, AFTER THE JUMP...