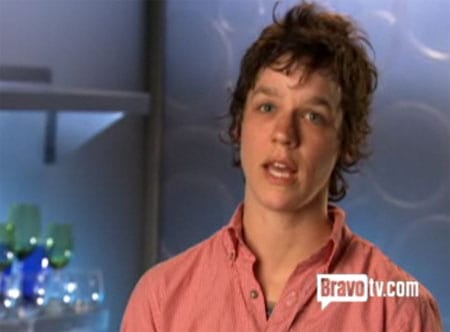 Top Chef's Tom Colicchio spoke out for marriage equality following an episode this week in which contestants were required to cook for a wedding. Lesbian contestant Ashley voiced anger at being forced to cook for a wedding when same-sex couples are not allowed to marry. Another lesbian contestant, Preeti, was not as angry even though she's been with her partner for 13 years.
Said Colicchio in a blog post: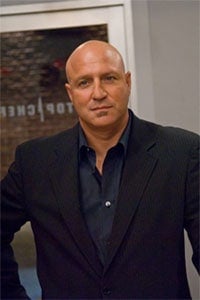 "I'm going to go out on a limb and say a few words about same-sex marriage: First of all, part of the problem with the issue is that it is framed by opponents as a discussion of whether gay people should get special rights. This is specious – yes, special legislation or court decisions grant them the right to wed in a particular state, however this is done to ensure that they share equal protection under the law by finally being able to avail themselves of the same rights as everyone else.  They are not seeking special treatment, just equitable treatment. Second, religion has no business being part of the discussion. When a couple is wed in a house of worship, the officiant may be performing a religious rite, but as far as the law is concerned, that officiant has been authorized to perform a civil function, plain and simple. And even were same-sex marriage to be legalized by the state, no one would be holding a gun to the heads of the clergy to require them to perform a ceremony that their faith or personal creed does not condone.  Just as some rabbis would not perform my marriage to my wife because I wasn't Jewish, clergy can decline performing same-sex marriages; gay couples can either find clergy willing to officiate or can be wed in a civil setting. The idea that religious leaders are continuing to shape state law is just wrong. The institution of marriage should be available to all. The idea that you can have a life-long partner and not make decisions for them in a hospital, not share in insurance benefits, not automatically have parental rights unless you are the birth parent, is just flat-out wrong."
Watch the segment of the show with Ashley's complaint, AFTER THE JUMP...