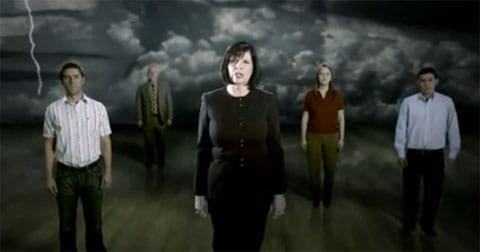 Could this be the next "Gathering Storm" masterflop?
Kennebec Journal: "Casting Director James Stiles is putting out the word that he's looking for two 'real Maine' women to appear in a television ad produced by supporters of traditional marriage. Stiles is looking for a 'teacher type' and a 'working waitress type,' both in the 35-45 age range. If you want to try out, he's holding auditions from 11 a.m. to 7 p.m. Wednesday (Sept. 2) at the Howard Johnson in South Portland. If you're hired, it's a three day gig that pays $500 a day."
I'd almost forgotten about that much-spoofed moment of hatred hilarity. Revisit it,
AFTER THE JUMP…
(via americablog)
In related news, Good As You has some words about Stand for Marriage Maine's newly renovated website.