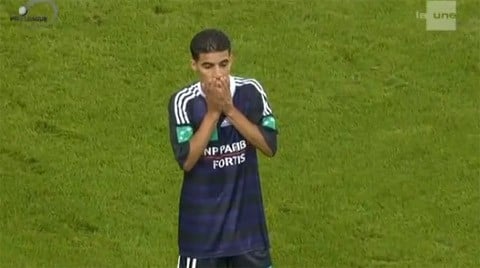 Marcin Waselewski, a defender for the Belgian football club Anderlecht, had his leg broken (and that may be an understatement) by Axel Witsel during a match against Belgian club Standard Liège on Sunday.
This is certainly one of the worst sports injuries I've ever seen (not for the squeamish). He'll be out for a year (at least).
Watch, AFTER THE JUMP...
(warning: graphic)