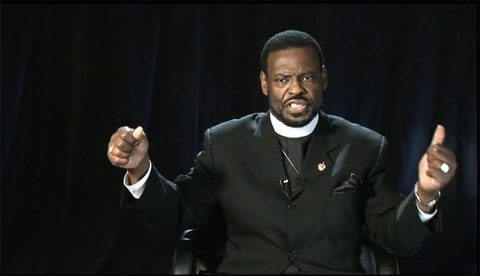 Bishop Harry Jackson is continuing his crusade against same-sex marriage despite the recent defeat of a proposed referendum that would have blocked the D.C. Council bill allowing recognition of same-sex marriages performed elsewhere.
The WaPo reports: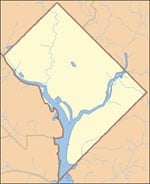 "Jackson sent out a statement Monday stating that he and other opponents of same-sex marriage would file an initiative request with the elections board Tuesday. If approved by the board, the initiative would give District residents an opportunity to vote sometime next year on whether to legalize same-sex marriage in the District. Jackson, who says he believes that most city voters oppose same-sex marriage, is hoping his proposal will slow efforts by the D.C. Council to legalize those marriages. Sometime this fall, council member David A. Catania (I-At Large) is expected to file a bill to legalize same-sex marriage in the District."
Peter Rosenstein, president of the Campaign for All D.C. Families, believes that Jackson won't prevail in his efforts: "It is our belief that once again Bishop Jackson will find that the laws of D.C. protect minorities from discrimination of the sort that he and his followers would like to inflict. I hope that when this initiative is ruled out of order that the bishop will then return to Maryland and leave the people of the District alone so that they may continue to celebrate the diversity that has made our city great."
Watch a new interview with Jackson posted yesterday on YouTube, AFTER THE JUMP...