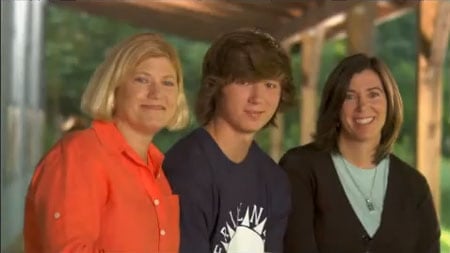 Protect Maine Equality has released its first two official ads (the ad featured earlier was produced by GLAD, Equality Maine, and MCLU) following this morning's news that a ballot measure to repeal the state's marriage equality laws has made November's ballot.
The first features Sam Putnam and his two moms. The second features Bill Whitten, a former Marine and his two daughters, one gay, one straight.
Watch them, AFTER THE JUMP...