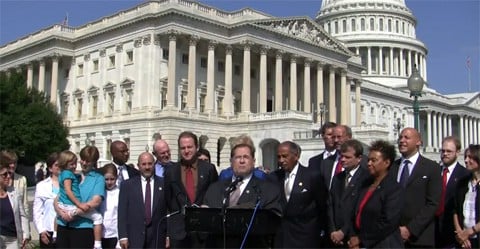 Late yesterday, I added a few videos to my post about the introduction of legislation repealing the "Defense of Marriage Act," but Rep. Jerrold Nadler's (D-NY) intro wasn't available yet.
Watch it, AFTER THE JUMP...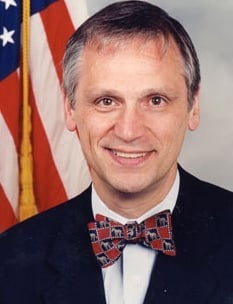 In related news, today, Rep. Earl Blumenauer (D-OR) posted a piece about how approving DOMA was the worst vote of his political career :
Having given it much thought, I was convinced that by voting for this one federal statute against the recognition of same-sex marriage, it would somehow take the steam out of the Newt Gingrich-Tom Delay Congress, which was using the homophobic right-wing agenda to mobilize their base at the expense of millions of gay, lesbian, transgendered, and bisexual Americans. My hope was to simply move on and get to more pressing business at hand, including smaller steps for equality based on sexual orientation, like legislation against employment discrimination.
Since I was an outspoken supporter of anti-discrimination, I assumed that my calculations would be understood by my friends in the community and that we would lay this obnoxious political vendetta to rest. Wrong on all counts.
It should have been obvious to me that we would not be able to quell this assault based on sexual orientation. Far from stopping it, this vote fed the bigotry. Once Congress had put its imprimatur on DOMA, it was a logical step for the homophobes and political cynics to intensify their efforts and make permanent a ban on gay marriage in both the U.S. and state constitutions -- spawning many state initiatives and intensifying the assault.