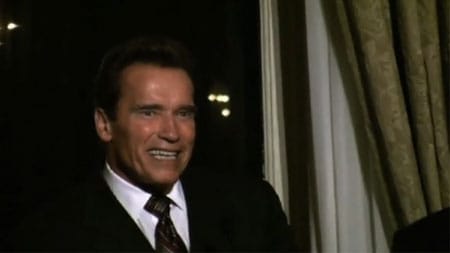 California Governor Arnold Schwarzenegger received a hostile reception after showing up announced at a Democratic Party fundraiser at San Francisco's Fairmont Hotel last night, including shouts of "you lie" and "kiss my gay ass," reportedly made by State Assemblyman Tom Ammiano.
Ammiano later said: "This isn't a chamber where someone suffers through. This is our house -- and it's like someone came in and took a big dump. He showed up; it was rude, he got up there and it felt to us that he was trivializing all the issues we care about. You have a few options, and along with the labor people, we walked out."
Watch the video, AFTER THE JUMP...