The Local Law Enforcement Hate Crimes Prevention Act was passed by the House today as an attachment to a Department of Defense appropriations bill: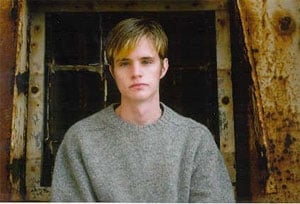 "Democrats and advocates hailed the 281-to-146 vote, which put the measure on the brink of becoming law, as the culmination of a long push to curb violent expressions of bias like the 1998 murder of Matthew Shepard, a gay Wyoming college student.' Left unchecked, crimes of this kind threaten to ruin the very fabric of America,' said Representative Susan Davis, Democrat of California.The hate-crimes measure was approved as part of a broad $681 billion Pentagon policy measure, a strategy that infuriated House Republicans who accused Democrats of employing a form of legislative blackmail.Most Democrats voted for the measure, as did more than 40 Republicans."
The Senate is expected to vote on the measure early next week, after which it will head to Obama for his signature.
Said Rep. Tammy Baldwin (D-WI) in a statement: "This measure is long overdue and I am pleased that Congress has voted to do what's right. Martin Luther King, Jr. often said that 'the arc of the moral universe is long, but it bends toward justice.'  We see that beautifully illustrated here today."
Watch a video response from Baldwin, AFTER THE JUMP…