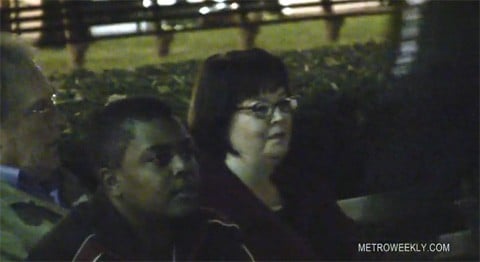 National Organization for Marriage President Maggie Gallagher (NOM) showed up at yesterday's marriage equality rally in D.C. opposing the Maine vote.
Said D.C. for Marriage's Michael Crawford: "Maggie and I were on a panel together at Georgetown University not too long ago, so we've met, and I'm here today to tell you Maggie that I'm sorry, but you cannot stop marriage equality here in the nation's Capitol."
Watch, AFTER THE JUMP...
(via metro weekly)
Part two:
Part three: