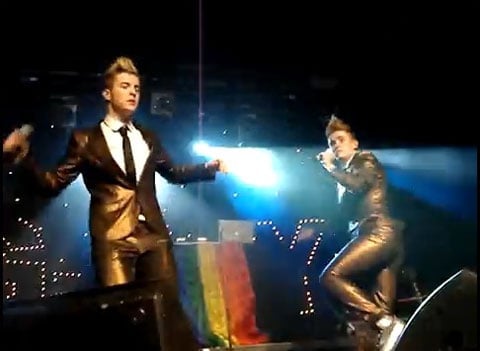 Recently booted from Britain's X-Factor show for their poor singing ability, John and Edward Grimes, the twins from Dublin known familiarly as "Jedward", took their act immediately to London nightclub G-A-Y where they were met with much enthusiasm, according to reports:
"The 18-year-old twins, dubbed Jedward, were told to 'kiss each other' as randy revellers went mad at London's famous G-A-Y club. And camp partygoers shocked the boys by begging them: 'Show us your c***s.' ... Event organiser Tony Drummond said: 'I haven't seen a reaction like that for a long time. It was as if George Michael had just walked into the building.'"
Watch, AFTER THE JUMP...